The 2016 NBS Season is upon us and with it comes new sponsorship opportunities. In 2015 we hit out goal of getting 10 tournament anglers sponsored and this year looks to be even better with more interest in the Northshore Bass Series. This year I am setting the goal of getting 20 anglers sponsored so I am going to need the help of the local business community. If you own a business or know someone who might be interested in sponsoring a tournament angler for the 2016 season, please call or email me at keith@northshorefishingreport.com or call me at 985-373-5974 or click on the
sponsorship link
for more details.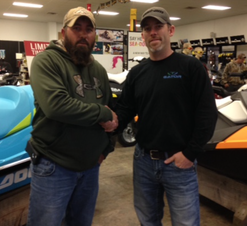 I will work at finding you the best angler available for your business.
From there you can work with your tournament angler whether it be funding more tournaments or supplying lures. Whatever will help him win more and rise in the rankings. In return that angler will promote you business or company on the NBS page. In addition, all tournament anglers that are listed in the Top Ten Power Rankings will boast their sponsors name underneath their names, meaning your company will contain a clickable link from the NBS Page, straight to your website! But the promotion doesn't stop there!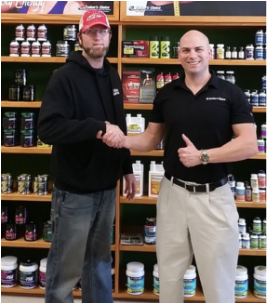 In May of last year, The Northshore Fishing Report found a home on the air with Don Dubuc's Morning show. In 2016 I will be incorporating the NBS into the radio show giving these tournament anglers and businesses, the spotlight they deserve. Northshore Fishing Report is also represented in the Slidell Independent and Tammany West Publications which boasts a 15,000 readership circulation in St. Tammany Parish. These publications incorporate the NBS standings into it's "Northshore Fishing Report" column which means more eyes on your brand!
​​