With the 2018 Northshore Bass Series Tournament season well underway, the new Power Rankings system is shaping up to be as competitive as ever and a lot of fun to keep up with. With the new format, anglers in the top 3 finishing places of each event are awarded points based on how many entrants were in each tournament. This creates a level playing field allowing the larger turnout clubs with more competitors to be awarded more points but still gives the smaller clubs with more events per year an equal opportunity to be highly ranked. Please note that this system started Jan 1 and runs through Dec 31st 2018. The top spot in the rankings has swapped hands three times already and is sure to keep things interesting throughout the season.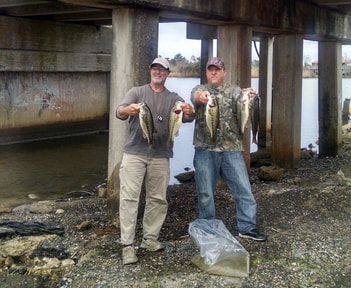 At this season's start, one of the Pearl River's well-known teams, Mark Mohr and Charles Dauzat from the Pearl River Team Trail, started out in the top spot by winning the first event of the year. Mark and Charles who currently are tied for the 3rd spot in the rankings with 29.25 points each, are a factor on the Pearl anytime they show up and are sure to challenge for the lead in the rankings as the season progresses. They have already been awarded points for three different events showing just how consistent they can be! Currently holding down the 2nd spot in the rankings with 36 points each are one of the Dockside Marine Teams consisting of Fred King and Roy Laborde with Delta Lure Company. These guys always show up largely in the Dockside trail and won the first event of the season which had a great turnout of 36 boats. These guys started the season off with the lead in the Points race for AOY in the Dockside trail so look for them to be fighting to keep that lead in all the upcoming events.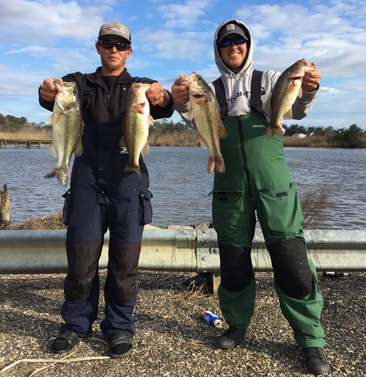 Another team high in the rankings who fish with the Pearl River Team Trail as well as a few other trails are the team of Cody Ousley and Cameron Wagoner. These guys have recorded a second place finish in a PRTT event as well as a first place finish with the Southern Bass Anglers. These two finishes gained Cameron 23 points which has him sitting in the 4th spot in the rankings all by himself. Cody decided to fish the most recent PRTT event without his buddy Cameron and ended up winning first place along side Barrett Brayson. This most recent win has Cody sitting atop the rankings in 1st all alone with a total of 40 points in which he will be looking to continue to build on this season. As the monthly tournament results keep coming in, the changes to the rankings will build some great competition for the rest of the season. Below is the current points and rankings, as of 2/22/18.