Bayou Adventure Bait Shop in Lacombe has joined the Northshore Bass Series for the 2016 season and will be sponsoring Forrest Green. Bayou Adventure is located at 27725 Main St. and Lake Rd. in Lacombe and from the beginning owner Shannon Griffin has brought new life to the local fishing scene by offering live shrimp, shiners, cocahoes, croakers, crickets, worms, and grass shrimp. Big news for 2016! Bayou Adventure is expanding their store and will be carrying more of your local favorites!
In addition to frozen baits such as shimp, mullet, beef melt. Bayou Adventure is your one stop shop for crabbing supplies carrying nets, chicken and turkey necks, and crabbing line. Hunting ammunition, boating supplies, and camping equipment, ice, drinks,and snacks - Bayou Adventure has it all! As far as adventures, kayaks are for rent and the staff will drop you off and pick you up at Main Street boat launch in Lacombe. Bayou Lacombe and Cane Bayou are wonderful for guided or self-guided fishing trips! So give them a visit or call them at 985-882-9208 before your next fishing trip. You can also like there
facebook page
and show your support for this local business.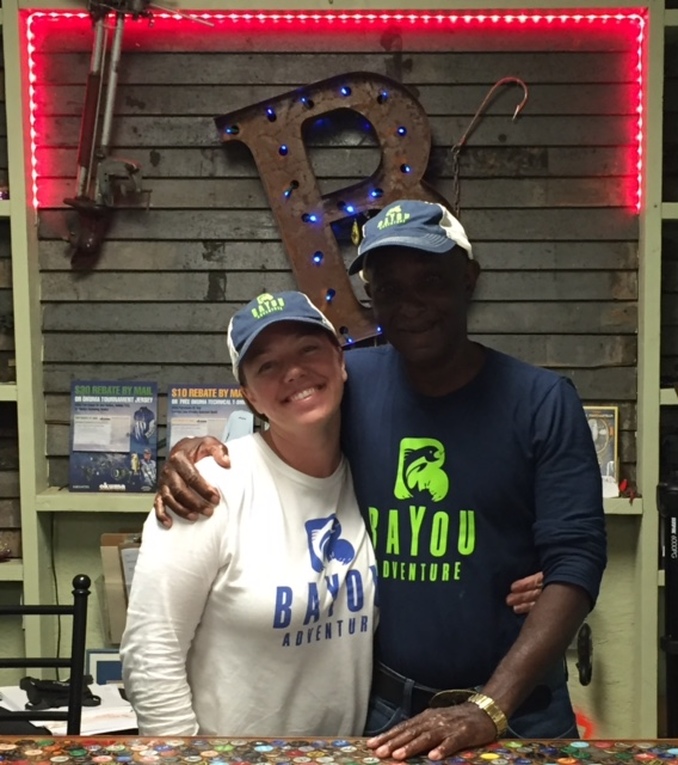 Thank you to Bayou Adventure for joining the growing list of NBS Sponsors and congratulations to Forrest Green on the sponsorship!
​