The Liars and Lunkers wrapped up their 2016 season with a Classic Tournament at Lock One on July 10, 2016. The fifteen (15) teams that qualified and participated were allowed to launch on either side of the lock. With the Pearl River gauge reading right around six (6) feet, only four teams decided to negotiate the sand bars and low water on the river side. That appeared to be the right decision as first, second and third place all came from the river. The canal proved to be tough, but did surrender the days biggest bass, a 3.74 pounder caught by Bruce Dickens and Timmy Dickens. The Classic results were as follows: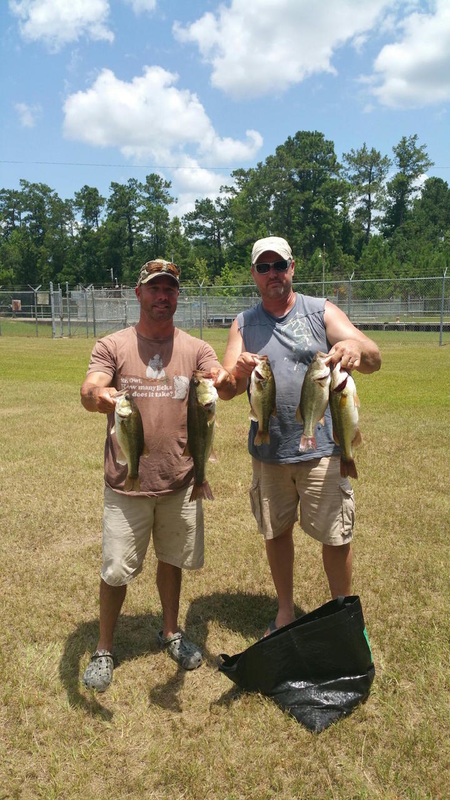 1st Place
10.02 pounds
Tim Bennett
Tim Polk

2nd Place
9.24 pounds
Morgan Schutte
Phil Schutte

3rd Place
8.41 pounds
Cody Ousley
Gage Wagner

​Big Bass
3.74 pounds
Bruce Dickens
Timmy Dickens


In addition to the Classic Tournament prizes, the Liars and Lunkers also handed out plaques for the top three teams of the year. It was no surprise to see that the team of Charles Dauzat and Mark Mohr were able to repeat as the Team of the Year. Charles and Mark are amazingly consistent, on any body of water. The top three teams were as follows: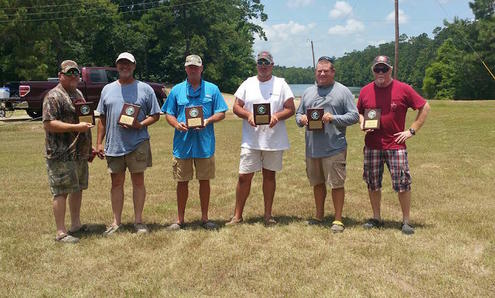 1st Place
Charles Dauzat
Mark Mohr
2nd Place
Bruce Dickens
Timmy Dickens
3rd Place
Chad Hartzog
James Harris
Stringer of the Year
Jason Pittman
Trenton Pittman
Big Bass of the Year
Jason Pittman
Trenton Pittman
The Liars and Lunkers would like to thank everyone who came out to fish one of their events this year. The next event will be the 16th Annual Kids Fishing Tournament at Lock One on July 24th. For more information please contact Chad Hartzog at (985) 502-3217.