​The latest PRTT results are in! 12 boats of 24 anglers showed up and were greeted with extremely cold weather and very low water conditions. The fishing was very slow at first until the sun starting warming things up. At the 3pm weigh in time the nice limits started rolling in. 1st place went to Charles Dauzat and Mark Mohr with 15.4 pounds, also taking 1st place Big Bass with 3.8 pounds. 2nd place went to Cody Ousley and Cameron Wagner with 12.9 pounds, also winning 2nd place Big Bass with 2.15 pounds. 3rd place went to Jay Breland and Matt Lee with 10.13 pounds. 4th place went to Scott Mitchell and Bobby Dampier with 9.13 pounds. thanks to all who showed up in the brutal cold to fish the tournament.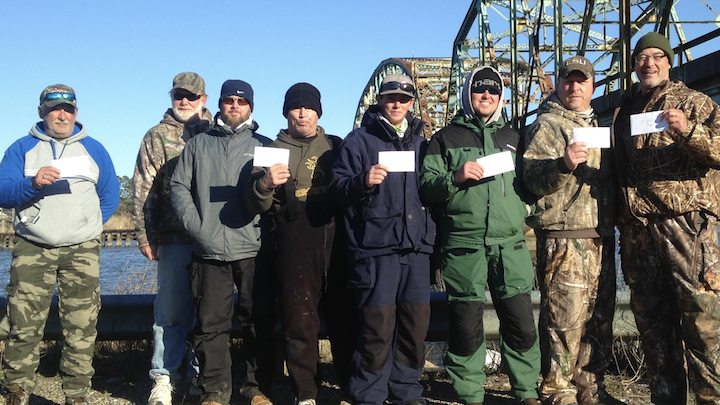 Bobby Danpier, Scott Mitchell, Matt Lee, Jay Breland, Cody Ousley, Cameron Wagner, Charles Dauzat, Mark Mohr
Our next tournament will be the second Saturday in February at the East Pearl boat launch. If you would like more info please give me a call at 985-960-6936. Thanks and hope to see ya all there.

​NBS Power rankings points awarded to each angler in the top 3 are as follows. 1st place 12 points each, 2nd place 6 points each, 3rd place 3 points each. Congratulations to all the top three teams!