The Dockside Marine Team Tournament Trail is pleased to announce their joining of the NBS for the 2016 season! Dockside Marine located in Bogalusa is a well known Skeeter/Yamaha dealer who can assist you with anything you need from High Performance Bass boats all the way down to small aluminum jon boats. Dockside partnered with Skeeter last year to start a 100% payback team tournament trail that gives the weekend angler a chance to compete for not only a really nice payday ($2500 guaranteed 1stplace at all 5 events), but also sends the Team Of The Year in points to compete in the Bassmaster Team Championship! This is an awesome opportunity for the average weekend warriors to get a shot at fishing in a National type tournament without the rigorous schedule of having to fish a travelling tournament circuit
.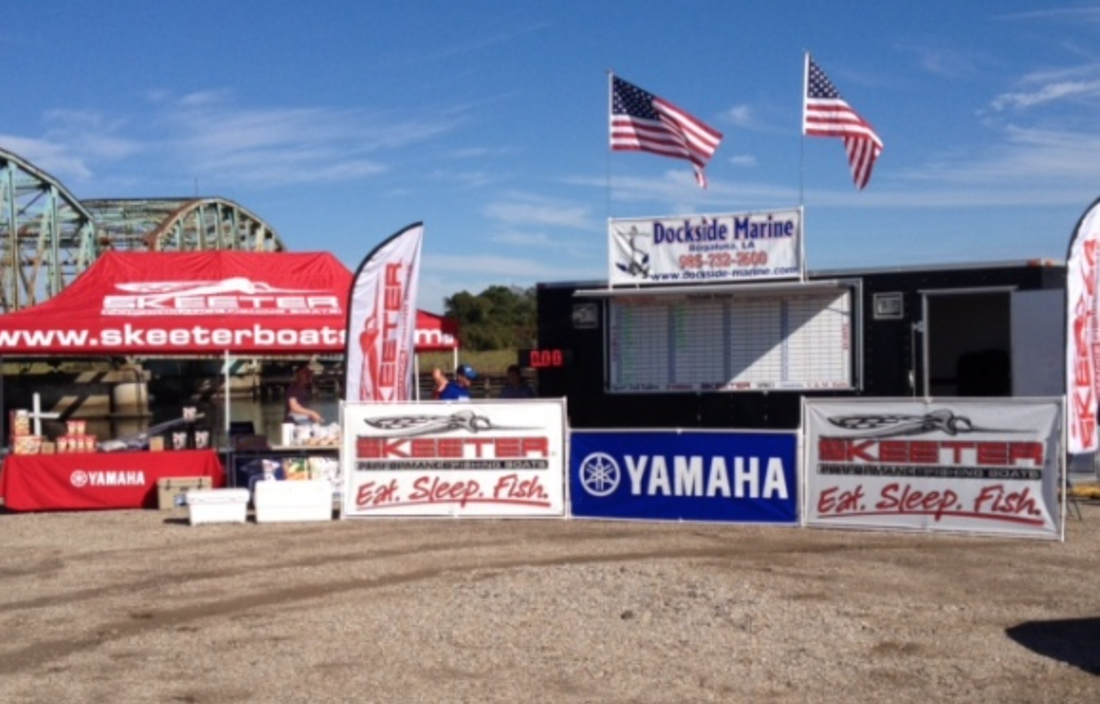 On top of all of that, Skeeter has agreed to award $500 to the highest finishing Skeeter boat owner at each event as well as an additional $500 if the boat was purchased at Dockside Marine and you win the event! This year all 5 events will be held out of the Pearlington (E. Pearl) boat launch and there are no geographical boundries. All boats must pass motor hp ratings, fish only in public accessible water, have a minimum of 300,000 liability insurance(pretty standard boat insurance), be steering wheel driven and have a factory installed live well. All tournaments are $250 entry per team with a $20 per person one time membership fee and a onetime $10 per person BASS membership. Skeeter will also be cooking at every event for the fisherman and family to enjoy during weigh in.
​

​
This year the trail will also be giving away nearly $5000 in door prizes and raffle items. Blast off is in numerical order at safe light and weigh in is at 3pm. Please feel free to call Jay Ladner 228-493-4378 (tournament director) with any questions that you might have. We are looking forward to this season and hope to see some new faces!
2016 Schedule all out of E. Pearl Boat launch (Pearlington green bridge)
First event------Saturday Feb. 13th
Second event---Saturday March 19th
Third event------Saturday April 23rd
Fourth event----Saturday May 21st
Fifth event-------Saturday June 18th


​