It was a small crowd of 11 Bass Assassins regulars that gathered for the Father's day tournament on Bayou Lacombe. The forecast called for 60% chance of rain, and moderate winds but that dampen the enthusiasm of the die hard Assassins group. Those of us who had made it out Saturday to scout found that the fish were very active and would hit almost anything you threw.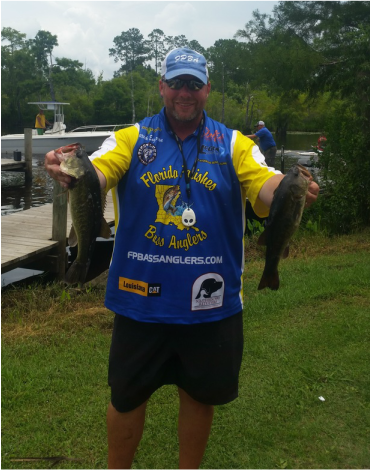 Today was a carbon copy of Saturday. Although most the fish were small it was a blast to catch so many fish. However even when the fish are active some always figures out how to catch some slightly larger then the rest of the field. That angler was Patrick Engerran. Patrick Stayed on Bayou Lacombe instead of running to Bayou Liberty to land a limit weighing 8 lbs. 2 oz. to take home the win. In second was Chris Basey who ran to Bayou Bonfouca to land his limit that weighed 7 lbs. 10 oz. Eric Ciko came in third with a 7 lbs. 7 oz. limit. Big fish went to Joe Picone who had a nice 3 lbs. 13 kicker which narrowly beat out Chris Basey's big fish which was 3 lbs. 12 oz.
Other anglers who brought in fish:
4th: Joe Picone 4 fish 6 lbs. 7 oz.
5th: Jason Pittman 5 fish 6 lbs. 4 oz.
6th: Jared Norris 5 fish 6 lbs.
7th: Sam Abney 5 fish 5 lbs. 9 oz.
8th: Nick Giovingo 5 fish 5 lbs. 6 oz.
9th: Danny Giovingo Sr. 5 fish 4 lbs. 15 oz.
10th: Gage Wagner 4 fish 4 lbs. 4 oz.
11th: Gene Perilloux 3 fish 3 lbs. 8 oz.
The next tournament will be in Manchac on July 3rd. If you have any questions you can email
bassassassinsla@gmail.com
or call Chris Basey at 985-707-7857