The Dockside Marine Tournament Trail drew 21 boats for the final regular season event held on the Pearl River. The anglers were greeted with a sky high River and sweltering heat. With this being said, the anglers still showed up largely posting over 10 lb stringers all the way back to 11 th place. Taking home their second win of the season with an impressive 16.35 lbs was the team of Fred King and Roy Laborde.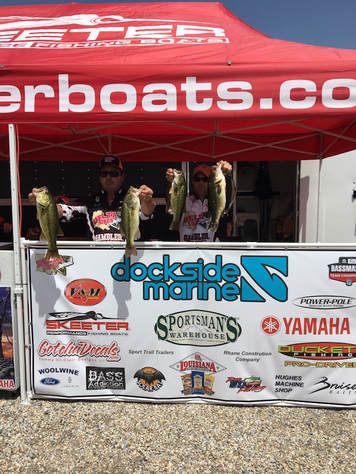 These guys also provide sponsorship to the trail through their bait company Delta Lures so a big thanks goes out to them. In second place fishing alone was another trail sponsor Shane Pope who brought in a 14.59 lb. stringer. Again special thanks goes out to Shane for his contributions to the trail as well. Wrapping up the top three was the team of George Valentine and Jeremy Allen with a 14.05 lb. stringer. Big fish of the event was a 4.35 lb toad brought in by the team of Albert Dobson and Jesse Draime. On Sept. 8
th
and 9
th
we will have our 2-day championship in which all who have competed in at least 4 events this season are invited to participate. This event will be held on the Pearl River @Pearlington Hwy 90. Entry fee for this event is 250$ per team. Accumulative weight after day 2 will determine the winners. Winning team of this event qualifies for the 2017 Bassmaster Team Championship to be held on Lake Norfork on December 6
th
thru 9th.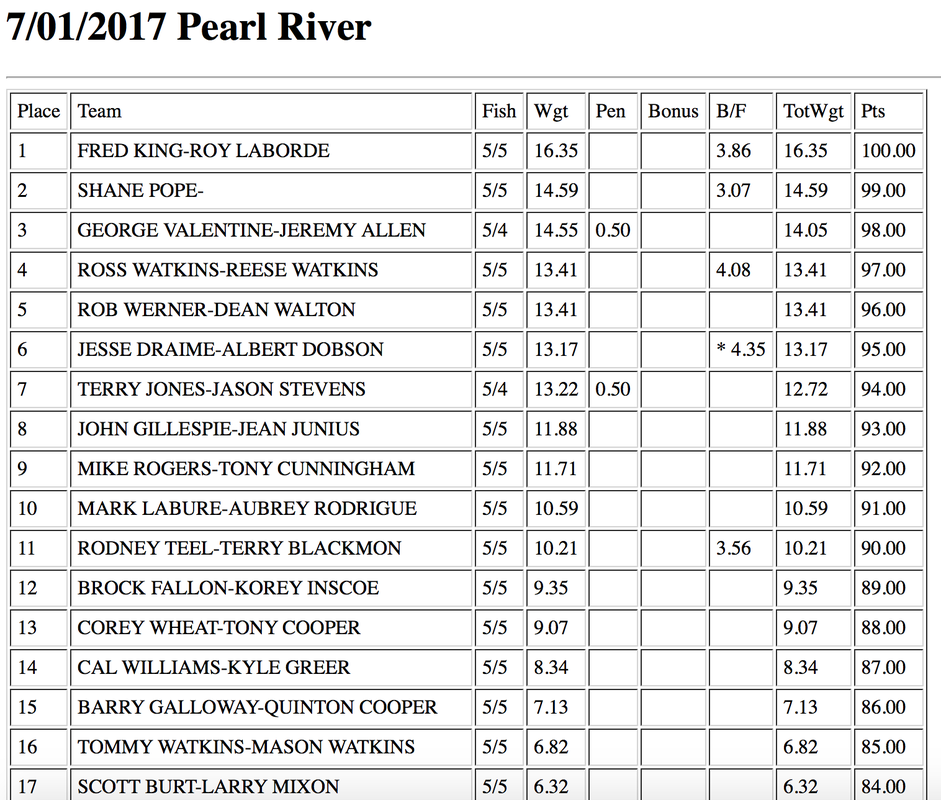 What a great year this has been and what a better way to end it than sending a local fishing team to compete in a tournament of that magnitude. Thanks again to all of our sponsors that make this possible.
​​
​