Today was the Bass Assassins second stop on the Tchefuncte and much like the first time we were greeted with high muddy water. In fact it seems like every stop this year we have had high rain swollen water. Despite the rough conditions we had 22 anglers show up. A few of these anglers really figured these fish out. Gage Wagner destroyed the field by bringing in a hefty limit weighing 11 lbs. 10 oz. Gage also had the big fish of the day which was a 5 lbs. 6 oz. lunker. Cameron Wagner trailed in second with a 9 lbs. 2 oz. limit. Third went to Patrick Engerran who had a 7 llbs. 12 oz. limit. Rounding out the top spots was Eric Ciko with 4 fish that went 7 lbs. 1 oz.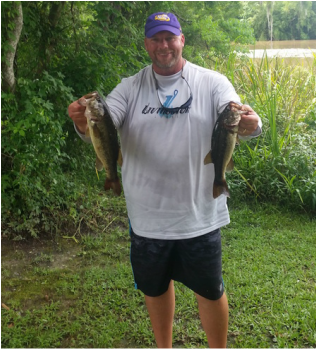 ​Other anglers who brought in fish:
5th: Chris Basey 3 fish 5 lbs. 6 oz.

6th: Joe Picone 3 fish 3 lbs. 15 oz.

7th: Jack Stegall 2 fish 3 lbs. 1 oz.

8th: Will Henry 1 fish 1 lbs. 15 oz.
The next tournament is set for June 19th on Bayou Lacombe. If you have any questions you can call Chris Basey at 985-707-7857 or email
bassassassinsla@gmail.com