The Pearl River Team Trail Classic, which pitted the best against the best, is in the books. Ten boats qualified and fished the tournament. In 1st place was Steve Hadley and Joel Lee with 11.4 lbs. 2nd place went to Rustin Beaudette and Ben Williams with 10.2, big bass 3.14 lbs. In 3rd place was Terry Jones and Jason Stevens with 9.6 lbs.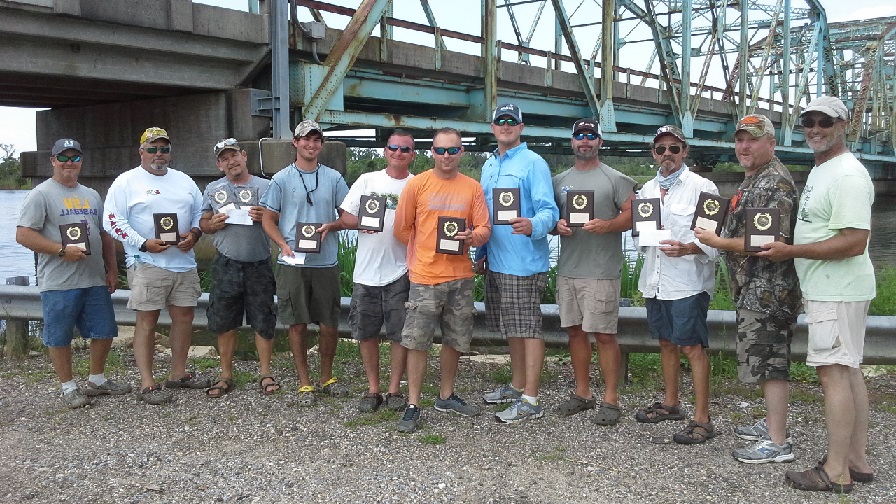 We handed out the plaques to the top six teams and had pizza, desserts, and cold drinks
pic of first place and other pic of top six teams with plaques. We paid out over 1700.00 and everybody cashed a check that day. We had an extra 800.00 in sponsor money paid out, thanks to all the great sponsors!

Pope & Co. Horticulture Service 985-735-0813Tommy St.Clair Designs 985-869-0165
Indian Village Trading Post 985-643-8161
East Gause GOODYEAR 985-643-9175
Beaudette's Welding and Fabrication 985-516-6297
The A/C Man Inc 985-781-6061

Our next tournament is on September 13th and its open to anyone. 100 % payout!