Wind, wind and more wind. That's what the 27 teams, fishing the Liars and Lunkers tournament, found on April 17th at the Lock One Canal. The wind blew early and often, causing problems with casting and boat control for many of the competitors. Korey Inscoe and Anthony "Country" Freeman fought through the tough conditions to claim victory with 11.64 pounds. The days biggest bass, a 5.21 pounder, fell victim to the team of Terry Jones and Steven Sticker. The top five teams received cash prizes and are listed below:
​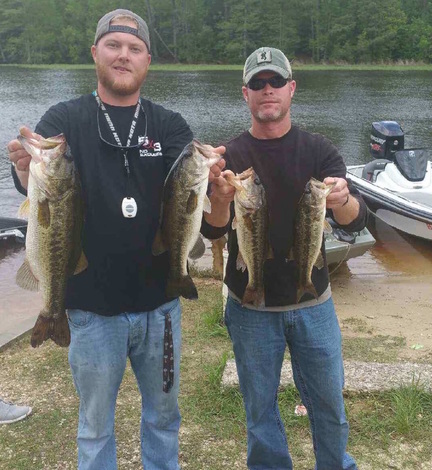 1st Place
11.64 lbs
Korey Inscoe
Anthony "Country" Freeman
2nd Place
9.19 lbs
Terry Jones
Steven Sticker
3rd Place
9.19 lbs
Morgan Schutte
Phil Schutte
4th Place
7.66 lbs
Charles Dauzat
5th Place
6.69 lbs
Cody Ousley
Dennis Marshall
Big Bass
5.21 lbs
Terry Jones
Steven Sticker
***tie between 2nd and 3rd broken by biggest bass***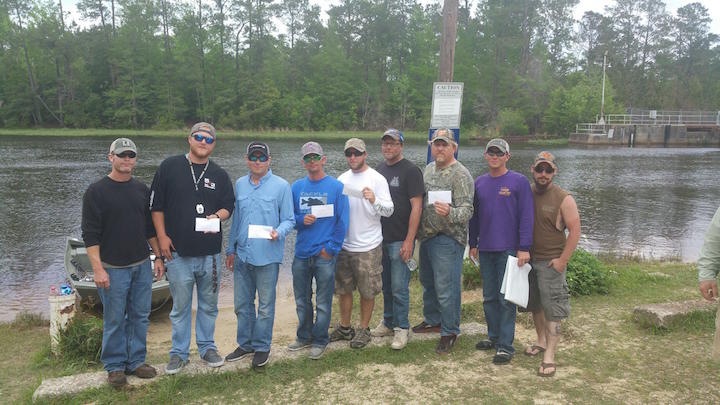 Anthony Freeman, Korey Inscoe, Terry Jones, Steven Sticker, Morgan Schutte, Phil Schutte, Charles Dauzat, Cody Ousley, Dennis Marshall
The next Liars and Lunkers tournament will be on May 15th at the Lake Road boat launch on Bayou Lacombe. For more information, please contact Chad Hartzog at (985) 502-3217.