​It was an extremely brutal day on the river with freezing temperatures but the diehards still showed up to fish.
The winning stringer was brought in by Mark Mohr and Charles Dauzat with 12.11 pounds. 2nd place went to Skip and Lance Rayburn with 11.14 pounds, 3rd place went to James Harris and Chad Hartzog with 11.11 pounds, also winning first place big bass with 3.12 pounds. 4th place went to Brandon Mohren and Blaine Reed with 11.2 pounds.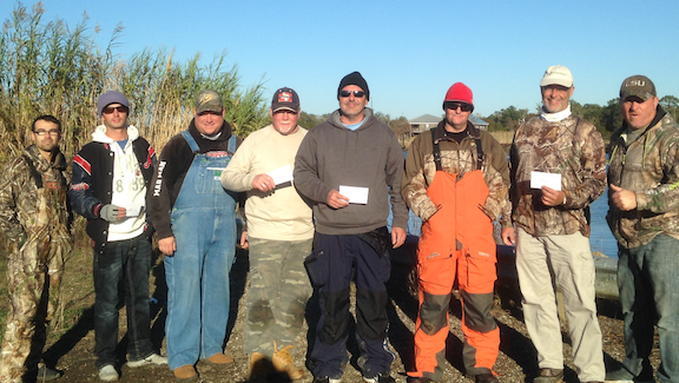 Blaine Reed, Brandon Mohren, Chad Hartzog, James Harris, Lance Rayburn, Skip Rayburn, Mark Mohr, Charles Dauzat
Our next tournament will be the second Saturday in January. Everyone is welcome to fish so come on out and check out our tournament. Any questions please text me at (985) 960-6936. thanks and hope everyone has a Merry Christmas.