I'd like to announce first sponsored tournament angler for the 2016 NBS season. Northlake Oral and Facial surgery will be sponsoring Jason Pittman for the 2016 NBS season. Northlake Oral and Facial partnered with Jason for last year's incredible run for the 2015 Northshore Angler of the Year. Dr. Nathan R. Brown MD DMD is an Oral and Maxillofacial Surgeon with office locations in Mandeville and Slidell. He has a medical degree and a dental degree and has completed four years of additional training in oral and facial surgery.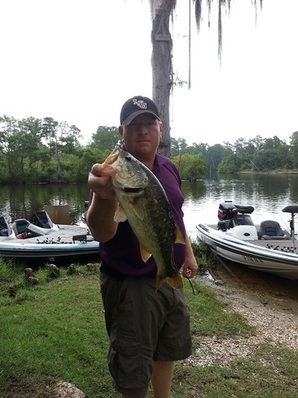 Dr. Brown combines his knowledge and experience to provide care for a wide range of patients with oral surgical needs. His expertise includes the full scope of oral surgical problems such as dental implant surgery, bone grafting, wisdom tooth surgery, and corrective jaw surgery. This includes full mouth reconstruction such as teeth in a day, All-On-4, and Revitalize. His expertise allows him to care for patients that are healthy or patients that have severe medical problems and anything in between.
You can get details about treatment available andDr. Brown at
www.northlakeofs.com
or visit
Northlake Oral and Facial Surgery on facebook.

Dr. Brown gives each patient a lot of time when discussing their particular problem. "I believe foremost in communication with my patients. It is of paramount importance that my patient is fully informed of his or her condition, what that condition means for him or her, options for treating that condition, and how that condition and treatment will impact the patient. I believe in providing the most up-to-date research and scientific information to help guide my patients through the decision-making process. In the end, it is about taking care of people, making sure my patients are comfortable, both physically and emotionally, with each step along the way. I want to provide great value with predictable and reliable results that will stand the test of time."
Dr. Brown loves bass fishing. While in high school and early college he participated in local and regional tournament events. "I am extremely excited to be involved with the Northshore Bass Series. I haven't been able to take part in any tournament fishing for years and I miss it greatly. I hope to get out there and meet some of the areas anglers in the near future."
Northlake Oral and Facial will be sponsoring the 2014 and 2015 Northshore Angler of the Year, Jason Pittman. Congratulations to Jason on the sponsorship and thank you to Dr. Brown and his practice for supporting the Northshore Bass Series!