​17 teams showed up to fish the March tournament and the Pearl was on the rise. But at the end of the day, it was a close race for the win with 4 teams coming within a pound of each other. 1st place went to the father and son team of Daniel and Mark Schommer with 12.1 pounds, winning $680. 2nd place went to Chad Hartzog and James Harris with 11.8.5 pounds winning. $340 and also big bass of 3.15 winning another $100. 3rd place went to Mike Higginboton with 11.8.2 pounds winning $240 and also 2nd place big bass of 3.08 winning $60. 4th place went to Mark Mohr and Charles Dauzat with 11.5 pounds winning $100.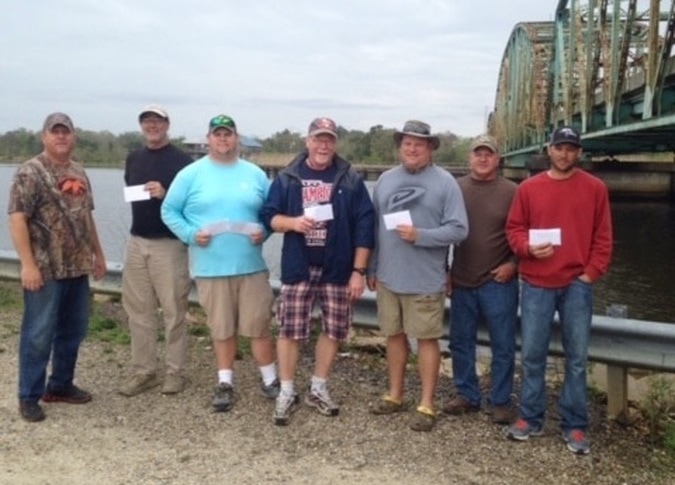 Charles Dauzat, Mark Mohr, Mike Higginboton, James Harris, Chad Hartzog, Daniel Schommer, Mark Schommer
We would like to thank everyone for coming out and hope to see more of y'all on the 2nd saturday of each month at the East Pearl.