​Bass fishing in the spring can be either your best friend or your worst enemy. The bass are beginning to move up on their beds. Right now it's mostly males on the beds, and the females are out in deeper water. Within the next few weeks both the males and females will be sitting on their beds. Once the weather stays consistently warm, the pond bass will be steadily spawning. Bed fishing requires lots of patience and persistence. You have to be patient because it usually takes a long time to get a bedding fish to bite. You have to stay persistent and keep making pitches and casts at the bass. I do multiple things while bed fishing but it all starts with preparation. Making sure all of your tackle is new and line is not frayed is key.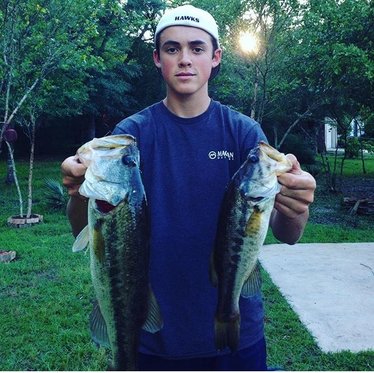 Next, make sure you bring a pair of polarized sunglasses with you. My favorite days to bed fish are bright, sunny days. These are my favorite because it allows me to look into the water with ease, letting me see the bedding bass. The first think I do while bed fishing, is I walk around the pond with my sunglasses on, and I try to look for bass beds. Even if I find one, I do not stop immediately to fish it. I continue to spots beds and I look for the biggest bass I can find. Once, I find the biggest bass, that's one I target first. Now, fishing for spawning females is not an easy task. The fish do not want eat, if you get one to bite it's because they are defending their bed. Generally it's takes me anywhere from 20 to 50 casts to get a bass to commit. I prefer using small baits because most of the time the bass will barely eat the lure, they are just trying to get it away from their nest.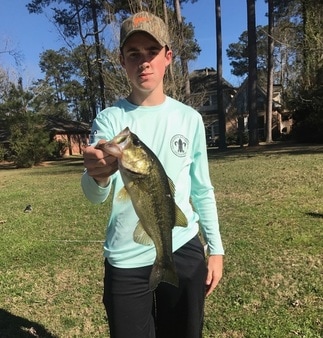 Using smaller baits and bigger hooks will increase your hookup ratio on those stubborn spawning bass. While you are making your cast at the bass, make sure to hit every single spot of the bed. On a bass' bed they have what's called a "sweet spot", this is the specific spot that they are going to lay their eggs. When you hit this spot with your lure, you will definitely know it by the bass' reaction. They will freak out and charge straight at your bait. Overall, bass fishing on beds can be very rewarding. During this time period, you tend to catch the biggest bass of the year!