From catching large bass, small bass, bream, and the yearly winter stocking of the rainbow trout, Brec's North Sherwood Pond it is a great urban fishery.
This pond is a very shallow pond that stays lightly stained to clear year round due to the grass in the pond.
This grass helps make this pond a great urban fishery even with all the pressure that it gets.
When the water's clear the best colors to use are Arkansas shad green back with a white bottom.



Today I will talk about Winter stocking of the Rainbow trout and how to catch them.
One thing to keep in mind is that they always stock it Tuesdays, Wednesdays, or Thursdays before the kids get out of school. Another thing is that this is a shad and insect based pond with all the grass. Remember these trout are use to being in a hatchery and use to eating pellets at a certain time. During the first week or two after the rainbow trout are stocked in the pond the trout are close to the banks.You can catch some nice sized trout easily from the bank with fly rod or ultra light setup with small crank-baits.


---
After a few weeks of pressure they move to deep grass beds the deeper side of the pond which is on the Northwest side of the pond. You also do have some grass beds in the middle and some trout hang in that deep water up until late February and March.I find the best time to catch them for some reason has been around 3pm in the afternoon. I think it is because they are fed at that time while in the hatchery or the insects come out at that time.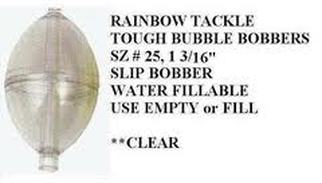 What I like to use to catch the trout is a basic small bass rig, but this rig will work on anything from a spinning rod setup, Zebco 33 setup, or even small bait-casting rod setup.
I love rainbow clear bubbles for my weight. I have only found them at Cabela's in the bobber section.
https://www.rainbowplastics.com/toughbubblesRTB-25.php?x=109&y=15
I fill the bubble with water 1/2 way and leave some air in the bubble for it to float.
Put a swivel on the side toward the fly. Then tie a leader that 2 to 3 feet to your fly of choice.
You can use Wooley Buggers which look like small shad, I tie my own fly that looks like a shad, bream poppers or dry flies.
By using this steup I can catch bass, bream, and trout.
Some advantages of this setup is I can fish on windy days, calm water days, over the grass beds without getting caught up in the grass, and get flies to the middle of the pond where the bigger trout over time move to.


---

Other lures you can use:

- Inline spinners
- Small crankbaits (rebel minnows, love size 3 rapala's, or any small crankbaits especially in a shad color)
- Trout eggs
- Corn
- Marsh mellows? Yes Marsh mellows! Due to they eat pellets at the hatchery

What is the limit and do I need a special license?
No special license is needed. All you have to have is a Louisiana Basic Freshwater License.
The limit is 4 trout per person and please keep to this limit so everyone can enjoy fishing for the winter. -jlsch1 12/21/12