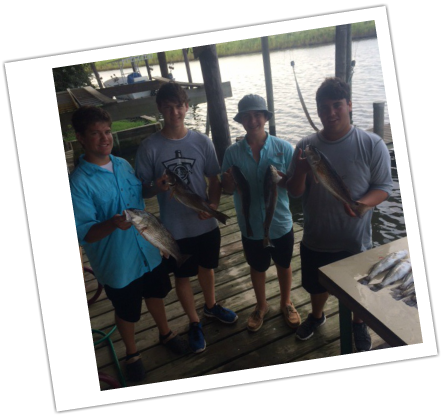 I realized I haven't been posting a lot lately but I have been really busy with school. I thought senior year was suppose to be easy but its been busier than ever. After lots of bass fishing tournaments this summer I got burn't out with it so I decided to dedicate my fall to saltwater and fall is my favorite time of year for saltwater anyway. I have been fitting in time to fish once a weekend since about the beginning of September. So I figured I would write up a summary of my findings and learning experiences.

Early September- We focused on areas from Irish Bayou to Cedar Bayou and the shoreline of the lake in between. We mostly found reds but could usually pick up a few lonely trout around too. We mostly fished popping corks and tight lined plastics on 1/4 ounce jig heads.

Late September- We decided to fish the canals and bayous along the ICW. The trout were increasing more but not many double digit trips. Reds were still pretty abundant. Once again popping corks and 1/4 jigs heads were the preferred lures. Also the pogies were pretty thick for the month September but not too many shrimp yet.



---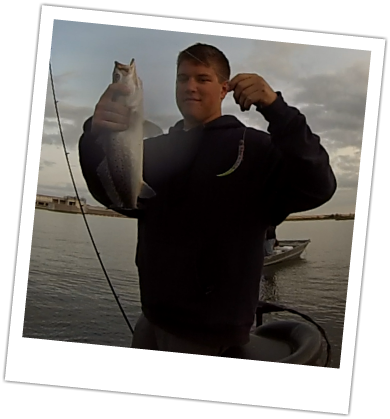 October- My buddy started showing me around Bayou Bienvenue and a few cool fronts pushed through. The amount of the shrimp in the marsh increased every weekend. At one point we had shrimp run into the side of the boat because trout were chasing them. The ticket was a gulp shrimp about 2 feet under a popping cork. It was the only thing we had much success with. The pattern for October was fish the cuts on a falling tide and drift the shorelines on an incoming tide. Our fish averages went up too. An average trip was 20-30 keeper trout and 4 or 5 reds and probally the same amount of throwback trout as keepers.

November- The first really strong cold front marked the first weekend of November with temperatures falling into the low 30's. This changed the game big time. It put the trout into transition mode making them hard to pattern. The first weekend of November we had a pretty good day at the Great Wall fishing deep with plastics on a 3/8 ounce jig head. The strong front had muddied the water a little and a bait with chartreuse was key. Once again we caught about 30 specks.

Yesterday- It was cloudy in the morning because of the dry front was passing through. The water temp was 62 degrees at the wall and the North wind had it falling hard. It was super clear. We started off deep jigging and picking off one here and there. We fished shallow in Bayou Bienvenue but didn't get a bite. Around 11 we went to try the wall again and started picking up 4 or 5 every drift. Drifted about 3 times and then we hit the motherload. We found a the trout schooled up in a hole a little bit off the wall and was getting bites every cast. We had multiple double hook ups and even a couple triples. We stayed in that spot until about 3:15 which was when the bite slowed down. We caught them on Gunmetal and victory red Shu-Shu shad and lemonhead matrix shad on a 3/8 jig head. Also used up some old H&H's since the bite was so fast and furious. Ended the day with 63 specks, 2 stripers and 1 bass. My best trip to date this fall. Hopefully it will only get better from here on out until the water temp drops into the low 50's. - Basspro16 11/15/14
---