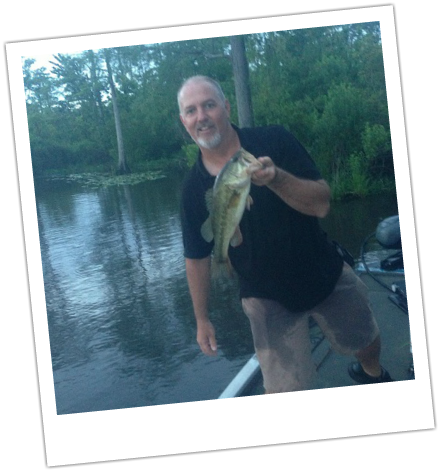 Since rain has halted work, a trip to the tchefuncte was in store. We put in at the hwy 22 bridge. The water looked clean and green but about 8" high. We idled over to De Zaire since neither freshmex or I had ever been there. The water was moving and the area looked really good but the water was dirty, not overly muddy just dirtier than the river. 30 mins later, we got nothing, no bites, no fish, no birds and no sounds of life. We motored out of there. As we were moving to our next spot, we noticed some waterbirds hanging out in a certain area so we decided to stop and fish that strip of the river. Plenty of pads, cypress trees, grass and clean water. As soon as I turned the engine off, the sounds came alive. Bream popping the pads, mullet jumping and bass chasing bait fish. I break out a new color frog and fresh breaks out his frog. Lets just say someone at the meeting shamed him to put braid back on at least one of his rods, tweak his hooks, etc.... As we move along this bank, a bass makes it known he was hungry and fresh says I think I'll throw there. 2 twitches and BAM!, 2 1/2 lber in the boat, work about another 100 feet and I didn't see or hear a splash, but here a lot of commotion in the back of the boat and there is fish number 2, 2 lbs. I was getting that erie taste of bagel, plus Steve was giving a little back, something about being "on fire". Then a wall of wind pushed thru and we decided to find shelter because rain was not far behind. We fished some docks and more grass banks.
---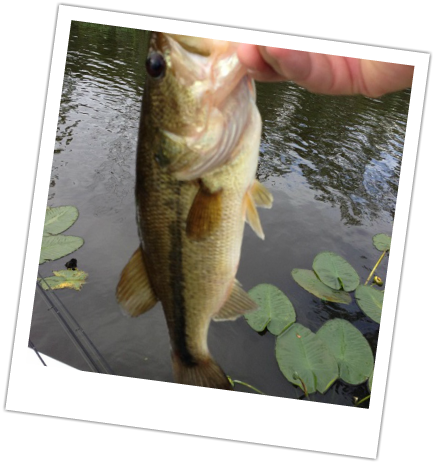 I finally said enough is enough and tied trusty back on. The wind was whipping so the slow methodical bank beating was out of the question. A quick 3 or 4 casts and we were at the back end of the canal and out of the wind. Next to deep water and lots of cover, this area looked like it should hold some fish. A quick slurp, and I put my first (barely legal) fish in the boat. I pull out a buzzbait and as it rolled past a piling, clank, and put another (barely legal) fish in the boat. The wind died down so we decide to move back to the main river. We start working another new stretch of the river, pads, cypress trees and clean water. I decided to throw a spinnerbait, you know to stay well rounded, 3rd cast got stuck. Steve laughs, then that familiar slurp and duck, routine starts. Steve gets several more hits but all no boaters. I throw trusty across an area lightly scattered with pads and put my third keeper in the boat. The rain starts but not heavy enough to leave and no thunder or lightning. neither of us want to leave so we keep fishing. Now we feel like "wet pants guy", but still better than being at work. I put one more keeper in the livewell, then notice the dark clouds getting darker, so we move back closer to the launch but decide to hit our first spot one more time.

---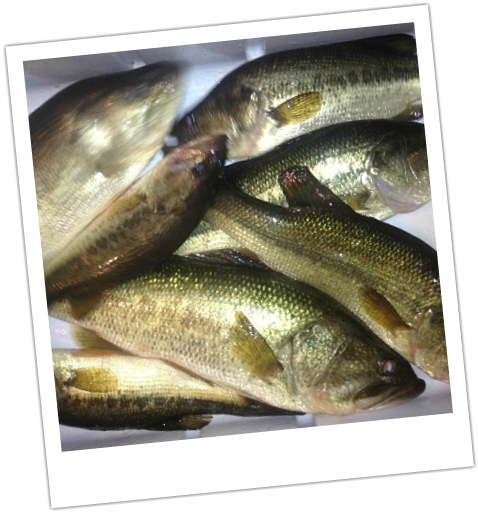 Its 7:30 now so we move quickly. I pitch my frog towards a cypress tree but the wind pushes it too close and the braid shags the trunk about 4' out of the water but the frog landed safely on the other water. I twitched it to free the line and the water explodes. I heard it and saw splashes but know if It was hooked. Steve says, she is still on it so I set the hook and hang the fish on the side of the tree. As i move towards the tree the fish's weight and thrashing knocked it free and in the boat it goes. A nice 3lber. Its getting darker and Steve makes a perfect cast, hits a tree just above the water line and the frog enters the water with barely a ripple. He twitches and all hell broke loose. The loudest, most aggressive strike hits. I hear the drag sing but no fish comes to the surface. I thought this could be his biggest fish ever. I look back at him, his rod is doubled over, got white knuckles and reeling like its the game winner, as his drag is still singing. Ok, about 5-10 secs pass, Steve is still game on, then it sets in. Keep a tight line but I think it got free. Yep, he hooked the old cypress fish. After the dust settled, we chuckle then he whines how his arms and shoulders are sore. We end it with 7 nice fish, fun times and a wet butt. Nothing better!
-LSU Deckman
5/3/13
---