What if I told you that some of the best freshwater fishing in the state can be found right here on the Northshore. Now what if i said there is no need to wake up early load up the boat drive to the gas station spend $30 on gas, drinks, and snacks, wait your turn at the launch to sneak back to one of your favorite spots to realize there is already three boats there casting away. Ok now what if i told you that you could catch slab sac-a-lait and hand sized bream that would make any angler envious and five bass stringers that would make professional anglers take notice. Really? The Northshore? If you think that I am exaggerating….Think again!

---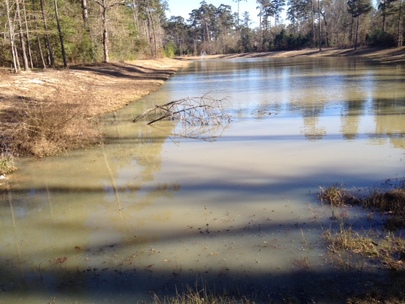 Look no further than the record books for all the proof you need. The Northshore holds three of the states pond division top 10 records for largemouth bass including #'s 1,2,&7 overall. Mark Leicher's 13.50lb monster caught in Waldheim has stood at #1 since 1999. Robert Habisreitinger sits at #2 with his 12.98 fish caught at crane lake in Bush in February of 2001. And finally Mark Howard comes in at #7 with his 10.87lb hog caught in July of 2000 in the Lakes of Greenleaves pond in Mandeville.
---
Many of us cut our teeth fishing in small ponds around the area and I was no exception. I have vivid memories of waking up early on a saturday morning as barely a 7 year old child tying on a plastic worm walking down to the lake on a foggy spring morning casting next to some cypress knees and as soon as the bait hit the water a 3lb bass inhaled it! I got him in, picked him up and literally sprinted home with the fish to show it off to my parents. That was my first bass and ever since then I was hooked, i'm 30 now and still have not "outgrown" fishing those small ponds that litter the Northshore, and why should I they are an underutilized resource teeming with relatively unpressured fish. A fish of a lifetime could be waiting for you in your own backyard, and I don't know about you but i want to be there when he is ready to strike.


---
Access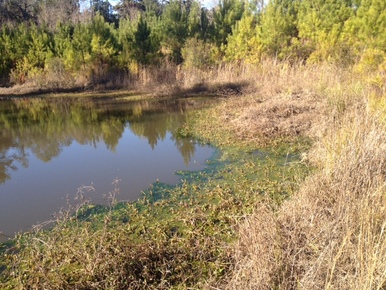 First things first many of these ponds are tucked away in subdivisions and are therefore private. You must have permission to fish there, do not just show up or you may encounter an angry homeowner or even worse a sheriff's deputy so don't risk it. The good news is many of you may live in these subdivisions or have relatives or friends that can get you access, ask around many times getting permission is only a phone call away. Secondly respect the area you are fishing, do not litter or park where you shouldn't and check and see what the policies are about keeping fish. This will go a long way in being able to return to fish another day.


---
The Gear
- Dark colored clothing

-polarized fishing sunglasses

-Bug spray

-Rubber knee boots or hip boots if necessary

-Small stringer or fish basket if you plan on keeping a few

-Fishing waist pack, to carry your tackle and protect your clothing from sharp hooks


Bass Baits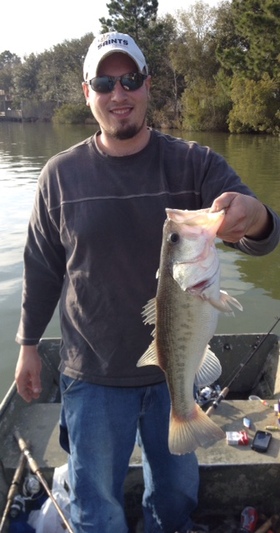 -6"-7" plastic worms, lizards, and stick baits in Tequilla sunrise, watermelon red, watermelon orange, pumpkin chartreuse, black/blue, purple/black. These can be Texas rigged with the smallest bullet weight that the conditions allow you to get away with, paired with a 2/0-4/0 wide gap worm hook work these baits slowly along the bottom "popping" the bait occasionally, if you miss a fish do not give up on the cast continue to work the bait normally, many times the fish will come back for it. Worms can also be fished weightless, this technique is extremely effective for sight fishing and around vegetation, Flip the bait on top of the vegetation and keep your rod tip up, slowly drag the bait across the top of the grass or weeds, bass are cover oriented fish and will hide under vegetation to ambush prey, this presentation is as natural as it gets.

-Square billed crankbaits 0-1ft. dive depth with or without rattles in black/chrome, blue/chrome, and bluegill. Make long casts parallel to the shoreline (within 20 feet) vary your retrieve and occasionally pause the bait. if you do not own any of these do yourself a favor and pick some up and thank me later, these baits are awesome for this type of fishing.

-Topwater chuggers in a variety of colors. Make a long bass and let the bait hit the water let it sit for a few seconds then 2 or 3 pops pause then 2 or 3 pops and so on.

-Spinnerbaits, single or double blade 1/16-3/8oz in white, sexy shad, black, or chartreuse/white. Slow rolled off the bottom or speed it up, figure out how the fish want it that day.

-Buzzbaits 1/16-3/8 oz in white, black, chartreuse/white, and black/red. Don't let it sink, keep it on top of the water and again vary your retrieve.

-Live bait: live bream fished under a cork, Frogs hooked through lips or leg, crawfish hooked under the tail, earthworms/nightcrawlers fed onto hook or "wacky" rigged under cork with split shot.




---
Sac-A-Lait and Bream Baits
-Hollow body tube jigs (assorted colors), tube jigheads 1/64-1/8oz, paired with a small cork. cast out and allow the jig to slowly fall the use the rod to move the cork towards you then pause, this will cause the jig to rise and slowly fall again.

-Road runners1/16 or 1/8oz in white, pink, chartreuse, blue/white. fished slow with occasional pop.

-Gulp Alive! 1" minnows weightless on #8 bluegill hook or #4 Sac-A-Lait hook with small cork, worked like a tube jig.

-Live bait: shiners under cork with a small slip shot 6"-8" above hook, crickets, mealworms


Structure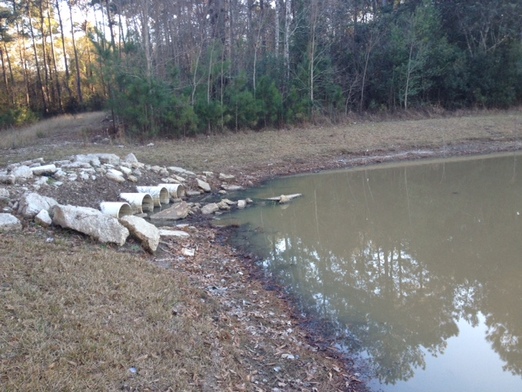 -Culverts, especially when there is water moving in and out of them.

-Weedlines, grasslines & lily pads

-Submerged trees or limbs

-Docks or piers

-Inlets

-Drop offs

-Rocks or concrete


---
Weather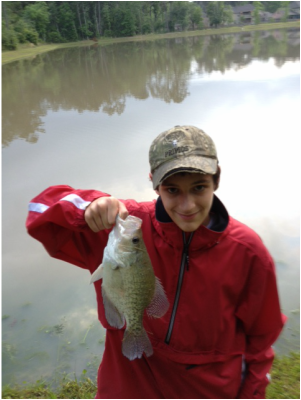 Just like any other type of fishing , weather conditions are critical to your success learning when to fish is just as important as knowing how to fish. Fish before a cold front arrives as fish will often feed heavily. Whenever a low pressure system approaches our area, get your butt out there! These can often be the best times to fish, low pressure means a rise in the humidity, rain forecasted, and overcast skies… This also means very active fish. When the dog days of summer arrive water temperatures rise dramatically fish are most active in the first hour or so at dusk and dawn and at night, target fish at these times for the best chance at success. In windy conditions "finesse" style fishing may prove too difficult, power fish with spinnerbaits and crankbaits, this allows the angler to stay in contact with his bait in order to detect strikes.


---
Technique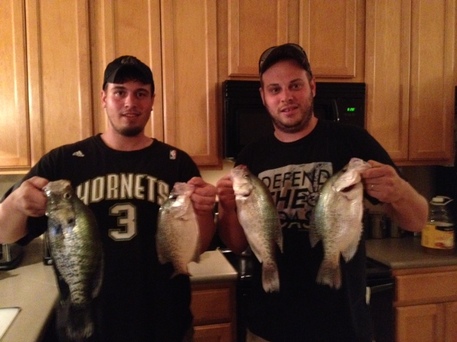 It is important to wear dark clothing when fishing from the bank as fish may be lying only a few feet away from you. if the sun is at your back make sure your shadow is not on the water this can spook fish, if this is the case take a few steps back until your shadow is no longer on the water. walk slowly around the pond, do not stomp your feet as fish can feel the vibrations in the water and will take off. Fish any and all structure you come across and make multiple casts at that same structure, just because you don't catch a fish in the first cast will not mean there is no fish there sometimes you can aggravate the fish into biting. Keep adjusting your retrieve and lure type until you find out what they want and stick with that. Places where ducks are regularly



---