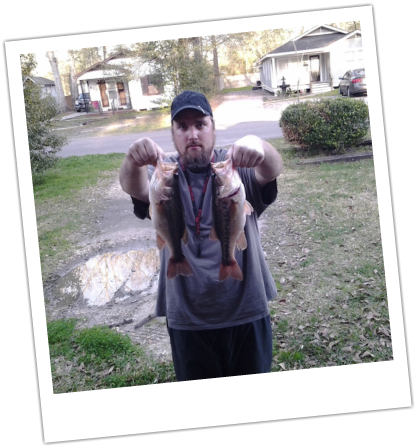 If your looking for a new place to fish this spring, you should come on over to Bedico Creek and experience some of the finest bass fishing the Northshore has to offer. I have been fishing Bedico Creek for two years and it quickly became one of my favorite spots. First of all the landing is in good shape, and you don't have to worry about your truck and trailer being tampered with while your fishing. The water is usually dark, making it one of the nicest looking waterways in the south. It offers several different types of cover for bass to hide out. Docks, cypress knees, stumps, lilly pads, and the occasional brush pile from fallen trees.

---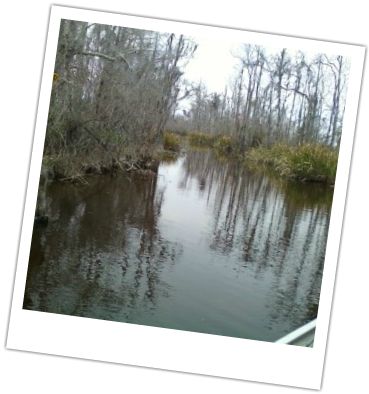 As you make your way down the creek you will notice several small and large canals. When the tide is rolling out these areas can hold a lot of bass. I recommend using a 4 or 5 inch Yum Dinger Texas rigged weightless on a #2 EWG. Black and Blue flake or watermelon red flake seems to produce more strikes, it just depends on your conditions, mainly cloud cover and water clarity. You can cast back into the channels and slowly work you Dinger back. Also you can try the cast, let it sit for 30 to 45 seconds then set the hook method. Try the areas around the canals if you can't get a strike directly in the canal. If plastics are not your favorite or they just aren't producing, try a spinner bait. Usually plain chartreuse or blue, white and chartreuse will work. use a nickel Colorado and gold willow blade on all my spinner baits. Square bill crank baits are also a good choice. Any color that resembles bait fish will produce fish. Foxy Shad and Fire Tiger are my favorite.

---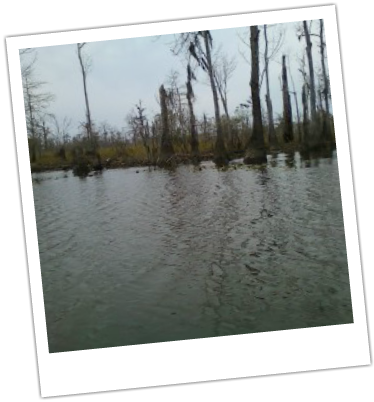 If you simply just want to target the shoreline as you make your way down the creek be sure to pay attention to the direction of the wind and fish the side that it's blowing towards. the wind blows debris towards the shore. Debris hold small insects which bring the bait fish and the bass will follow. On sunny days I target the shady side of stumps and trees. Bass are light sensitive and will look for areas to hide out. Again, I would go with a Yum Dinger. If you're not accurate with pitching or flipping, just position your boat to where you can cast to these areas without snagging an overhanging limb.

---
If you go on a day with good cloud cover the top water bite can be explosive. I prefer to use a Rapala original floating minnow with a black back. If you can walk the dog, go for it. This technique is highly productive. Depending on what mood the fish are in, I would try different cadences to twitch your bait. Once you figure them out, you can limit out quickly. I have used a buzz bait before. Just stick with your normal bait fish colors and have fun!

With the abundance of lilly pads on the creek, spring time frog fishing can become quite addictive. There are several frog baits on the market. Just go with what you like and can afford. Find one of many areas with pads, cast into them, and let the frog work it's magic!

These are some of my favorite baits and techniques I use to catch bass on the creek. Don't hesitate to try something else. As long as you present it right and match the color with the condition, I am sure you will catch more bass. Below I have listed two areas to concentrate on. Hope to see you on the creek this spring!



This is Perilloux Canal. I would not go back there in a bass boat, surface drive engine only. But if you can fish here during a heavy incoming or out going tide, you can pick up a few. Try any of the many bait fish crank baits( square bill to medium). If the conditions are right are you observe top water action, tie on any of the popular top water baits. I prefer the original floating minnow from Rapala. (#2)


Target the shoreline, stumps and base of trees. Try spinner baits first, if no strikes, try bumping a square bill off some of the stumps or just simply cast and retrieve it in front of the many trees that line the bank. If the winds are stable and you can fish slowly with soft plastics or a jig, just target the shoreline and work it heavy and slowly. Always match your color's with your conditions, water clarity and or cloud cover.