The Liars and Lunkers crew rolled in deep at the east pearl boat launch on the morning of December 30th with 20 teams signing up for their shot at a winning check. The anglers really showed there skills through the weights. Only .08 determined 1st and 2nd place. Also, all the way down to 7th place still had over 10 lbs which is very impressive. The competition is getting more and more fierce at each event and we encourage new members and to invite anyone interested in tournament fishing.
​
​1st-Cody Ousley/ Cameron Wagner 14.80
And big bass of 3.97#

​2nd- Joel Lee/ Shane Pope 14.72

3rd- Kyle and Dillon Hills 12.88

4th- Chad Hartzog/ Jessica Taylor 12.35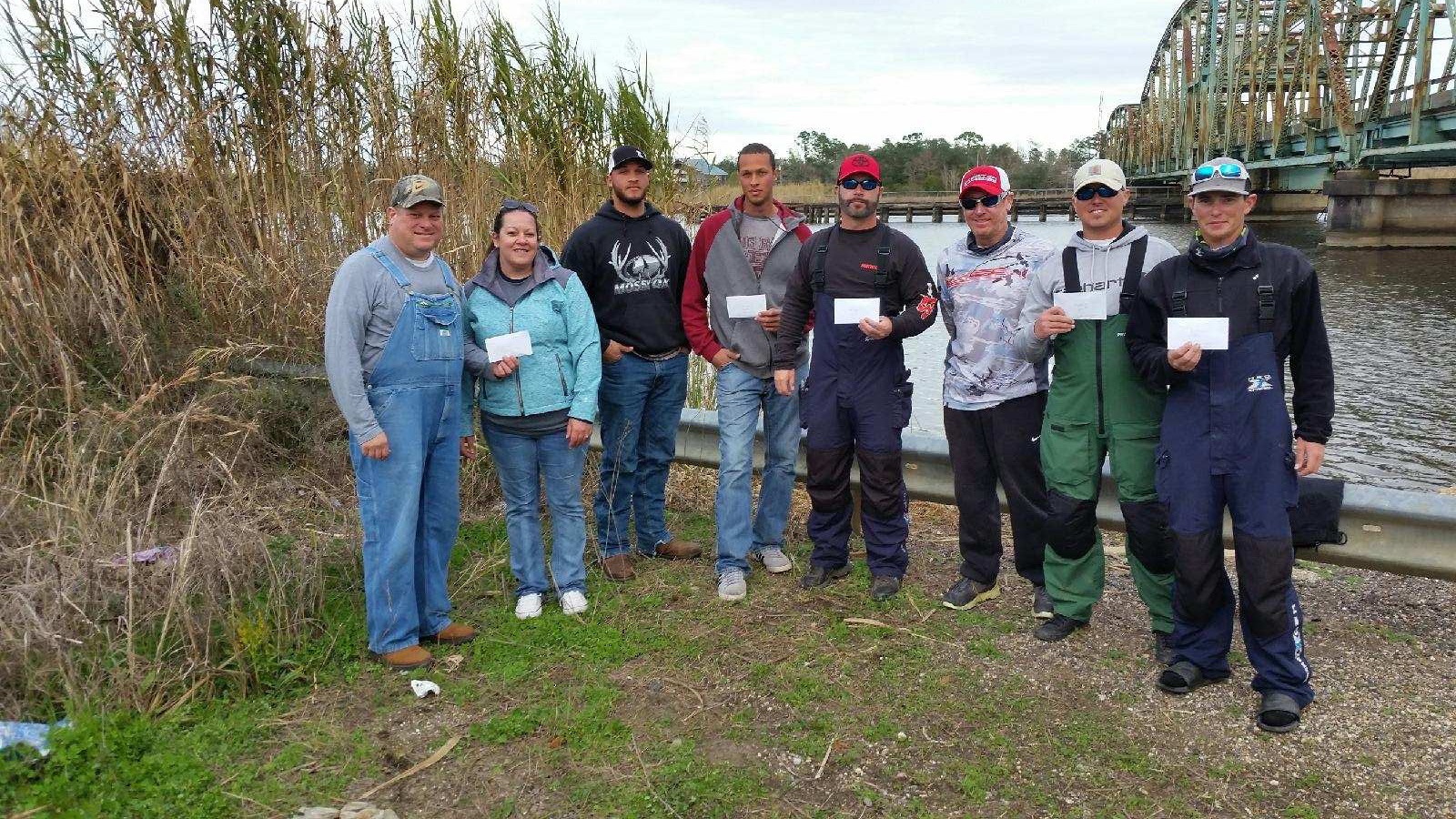 Chad Hartzog, Jessica Taylor, Dillon Hills, Kyle Hills, Joel Lee, Shane Pope, Cameron Wagner, Cody Ousley
Congrats to the top 4 place finishers on bringing home a check, and thanks to everyone else as well for continuing to support our trail that has been successful and consistent for many years now due to the dedication from the anglers and board directors alike.
We have one more winter tournament and that will be held January 28th 2018 at East Pearl, then our points and spring tournaments will start feb. 25th at East Pearl.