I'm happy to announce another sponsor for the upcoming 2016 NBS Season. Tommy St. Clair's
GotchaDecals.com
will be sponsoring Jimmy Dorris for the 2016 tournament season. After a slow start, Dorris finished the 2015 NBS Season strong and ended the year at the #4 spot in the Northshore Bass Series Power Rankings last year.
GotchaDecals.com
is well known amongst the sportsman community on the Northshore. From vehicle wraps to boat wraps.
GotchaDecals.com
has it! Need signage for your business? Tommy and his team can take care of it all. Signs, Banners, window films, magnets, vinyl lettering,
decals, and stickers. Need a new look for your boat? Tommy St. Clair Designs are one of a kind and their boat wraps are sure to represent your message with brilliantly balanced text and graphics.
All done quickly and professionally. Check out their website at
GotchaDecals.com
and take a look at some of their work, you'll be surprised at how many businesses have used St.Clair for custom signage or wraps. Give them a like on their
Facebook Page
. Or call Tommy at (985)869-0165.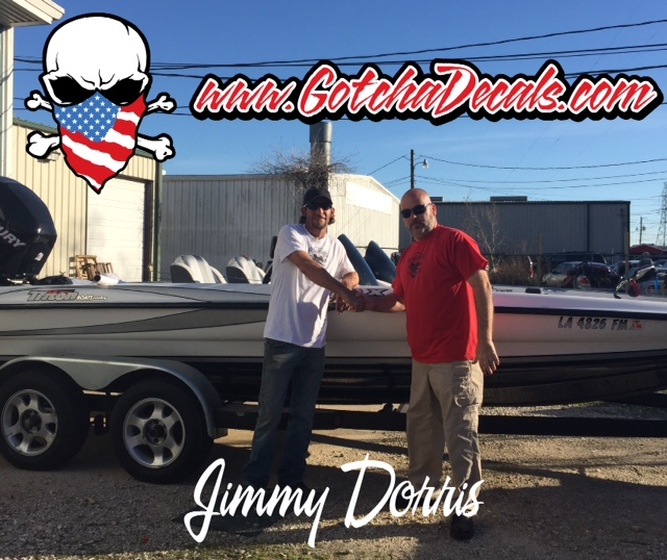 Congratulations to Jimmy Dorris and good luck in the upcoming season. Special thanks to GotchDeacals.com for joining the Northshore Bass Series and sponsoring a local tournament angler!