​On March 24th 2018 a total of 13 anglers came out to Pooles Bluff for the 2nd event of the season. The anglers were presented with an incredibly high river that had everything around flooded and chocolate milk colored.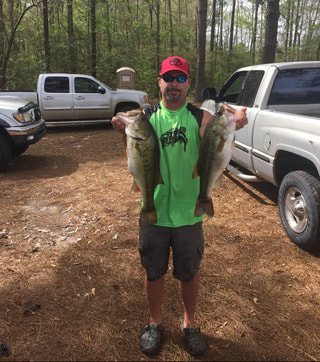 However, with high water comes access to fish that are normally unreachable and some of the anglers knew just what to do. Normally these conditions would scare most, but knowledge on the water can fix that. The biggest weights of the year so far showed up in a big way.
Results as follows:

1st Joel Lee 21.10
2nd Reese Watkins 21.1.5
3rd Lewis Ritchie 16.3

BIG BASS 1ST Reese Watkins 6.95
2nd Lewis Ritchie 6.1
​
​
Congrats to these guys on bringing in some incredible bags, showing that the pearl is still getting better and bigger fish are becoming more and more common. Thanks to all else who fished with us , and Larry Mixon for all the hard work he does for the club. Our next tournament will be April 21st 2018 at Crawford's Landing, hope to see everyone there!
​
​Power ranking points awarded as follows; 13 points to Joel Lee for first, 6.5 points to Reese Watkins for second, and 3.25 points to Lewis Ritchie for third. Congratulations to all the anglers in the top three of this event!