Bass fishing on the North Shore this summer has been fantastic with the rivers being docile from the lack of rain we have seen. Covington bass angler Jason Pittman has been taking advantage of the slow water movement on the Bougue Chitto River in Bush. On Jason's last trip he launched at the lock canal and headed into the Bogue Chitto for some early morning bass action. Jason started the day picking up fish early but when the sun started to rise he says that's where the water clarity was a problem. "As the sun came up I got a chance to see that the river was really clear and that had the fish a little bit skittish. I started looking for shady pockets and overhangs and picked up a few more," Jason says.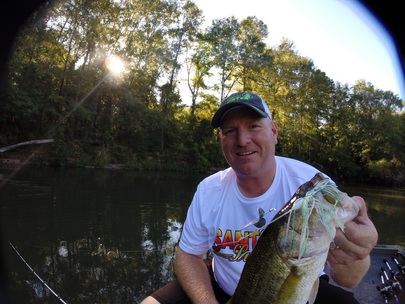 Jason was using a Santone Buzz Bait and says the spotted bass bite was incredible. He picked up over 12 spotted bass before 10 am, but the highlight of his trip was a 3 lb. largemouth that smashed his buzz bait. "That was a bonus! You can go and catch all the Kentucky bass you want but when you slide up on a three pounder - That's some fun," he says. For those kayak fishermen, Jason says that the area is perfect for smaller boats. "It's really a neat little area. You're not going to see the big boats running up or down like you'll see on the Tchefuncte or the Pearl. It's really a kayaker fisherman's dream in a sense," Pittman says.


One More Front

Now is the time to get a jump on the trout bite. James Johnson of Slidell has been monitoring Bayou Liberty often and says this is the time they start to show up. "I rode across the Bayou Liberty by St. Genevieve Church and saw guys out there fishing from the wharf. That's my cue to get out there," Johnson says. The slidell speckled trout angler says he made a trip in his boat but he thinks the water temperature is still too high. "I struggled all along Bayou Liberty and Bayou Bonfouca only catching 2 keeper specks. That's a good sign though. I think we need one more good front to come through to knock these water temperatures down a bit and thing should explode. They're already catching them further towards Lake Borgne so it should be about a week or so before they start moving inside," Johnson says.


Goose Point to Green Point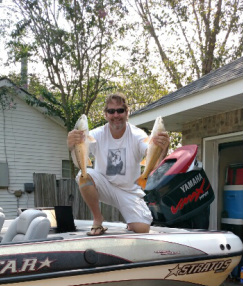 Mandeville angler Will Henry has been fishing the shoreline from Goose Point and Green Point, and bringing back a few slot redfish every trip, but Will says this fall is setting up to be amazing. "The conditions are getting right again. The massive schools of unmolested bait are now grouping up into tighter pods and moving quicker. The schools of mullets are swarming into the shallows in tighter groups as well. I'm looking forward to the October and November when the specks in the bayous start running the fin fish and shrimp," Henry says.