It doesn't take long for word to travel amongst the fishing community here on the North Shore. Especially when news is of of shrimp being caught by fisherman throwing cast nets. So when Roger Sissac of Pearl River went on his bass fishing trip to Carr Dr. He decided to bring along his cast net. "I went to the mouth of Carr Dr., armed with the Shu-Shu Gunmetal Texas rigged. I fished some cuts with success and caught my fish in hour and a half," Roger says.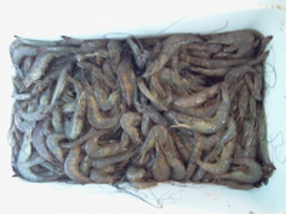 The angler hit his limit of 10 bass and decided to move out into the lake to try for some reds and trout, when he noticed something jumping out of the water. "I went back to the lake to try some other cuts and noticed some shrimp jumping. I pulled the cast net out, made a throw and hit the jackpot! I caught about two lbs. of shrimp so I kept throwing until it slowed down to almost nothing then decided to call it a great day," Sissac says. Roger ended his trip with 21 lbs. of shrimp.


Trestle Sheepshead

Fishing trips are often categorized by what type of fish the angler is trying for. Stephen Hoffman of Mandeville and his friend Frank Amador, made at trip to the Trestles and says they didn't care what kind of fish they caught.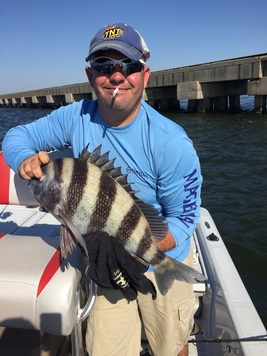 We grabbed some live shrimp from the bait shop and headed to the Trestles looking for any type of fish," Frank joked. Hoffman says they pulled up on the "NOLA" side of the bridge where they caught a few sheepshead but the bite soon died off so they made a move. "We moved further north and that choice was a lucky one. I said to my fishing buddy 'let's try here.' After about 15 minutes of not getting any bites, all of a sudden it was on! We found the hole the sheepshead and drum were holding up in. After fighting a bunch, we ended up with 14 Sheepshead, 3 Drum, and a Red," Hoffman says.



Beau Rat

With Halloween right around the corner, creatures of different shapes and sizes are making there annual appearances all across the North Shore of Lake Pontchartrain. Will Henry of Slidell decided to grab one of his wife's Halloween decorations to bring it on board his boat as a good luck charm "After searching my fishing log, I determined that the annual Bayou Castine trout blitz would be on any day. I grabbed my rods and there was Beau Rat sitting on the shelf in the garage," Will says.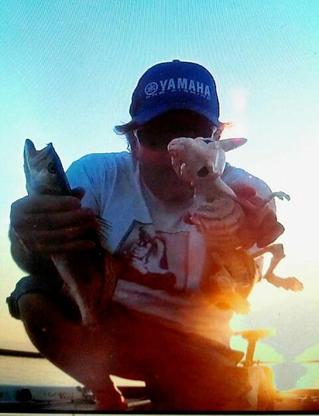 "Beau Rat" is a plastic rat skeleton and Will says he just had to bring the little guy fishing with him. "I couldn't resist the urge to take Beau Rat on my little fishing trip as he was sure to bring me some luck," he says. Will launched at Mandeville Harbor and immediately found what he was looking for. "I saw massive schools of bait fish dimpling the surface from shore to shore and within 15 minutes of casting, the first speck came into the boat. As I was dropping him in the box, I noticed Beau Rat's skull peaking out from under my console, he had that look," Henry joked. Will grabbed the hideous rat skeleton and placed him on the bow of his boat and for the next 45 minutes Will was slinging specks over the gunwale. "The trout were on fire! At one point the only other boat around, couldn't stand it and moved in on me to see what I was using. I boated a nice one in front of them and the gentleman just looked at Beau Rat and said 'Like your dog,' I replied 'He's seen better days but still brings the luck!"


Bayou Lacombe Greens and Specks

Andrew Green and his girlfriend Ava recently made a fishing trip to Bayou Lacombe where he says the plan was to start out catching bass then move towards the lake to try and catch some speckled trout. "I wanted to warm up with bass a bite before heading toward the lake for trout, but after an hour of throwing a crankbait, I had the start of a nice limit and the trout time kept getting pushed back on account of the beautiful Lacombe bass I was catching," Andrew says. He says the bass were inhaling the Rapala DT-6, in Grey Shiner color crank bait he was throwing and after catching about 20 bass, Andrew says he wanted to see what the trout bite was like towards the mouth of the bayou. "I was having a blast, but had told Ava that this was a trout trip so we made our way to the lake. I started dead center of the canal just across from the large cut that leads into the marsh. The bites started almost instantly! I put a couple of shorts in the boat, then decided to show Ava the fine art of using a bait-caster. My instructions were to press the button, let the Shu-Shu sink all the way down then shake it. We both set the hook about twenty times, but had only 5 keeper trout to show for it," Green says.