Wintertime fishing in the south can often make for a challenging trip. Daniel and Roger Sissac of Pearl River understand that, so on there latest trip to there favorite canal near Carr Dr. in Slidell, the father and son team targeted areas with water that was a bit warmer than other spots. "The forecasted high was supposed to be 64°, but I don't think it ever reached 60°. After the long ride to our spot, my dad said he wanted to try a flat that usually holds a lot of bass and reds but with the tide being so low, there wasn't enough water in the area. The typically low tide for this time of year had the team searching for more warm water. They decided to target a set of pilings that lined the shoreline. The sun was shining on the wood which in turn warms up the water around it. "I began with my Gunmetal Shu-Shu Slug, and hardhead was using a buzz-bait," Daniel added jokingly. "After my fourth bass hit the ice chest, my dad grabbed his Victory Red Shu-Shu Slug. He wasn't getting any bites on it either so I kept telling him to switch to the Gunmetal color. It wasn't until I caught my seventh bass that he finally switched," Daniel says. The bites slowed along the pilings so the team decided to make a move to a spot that they normally catch perch and catfish using live crickets. As they headed to the spot, Daniel spotted a cut that he though looked promising. "On his first cast my dad caught a 16" redfish, which he tagged and set on his way. We picked up a few more bass and then I caught a red that could've been the twin of my dad's. Not long after that, we had our limit of bass so my dad said it was time to go perching.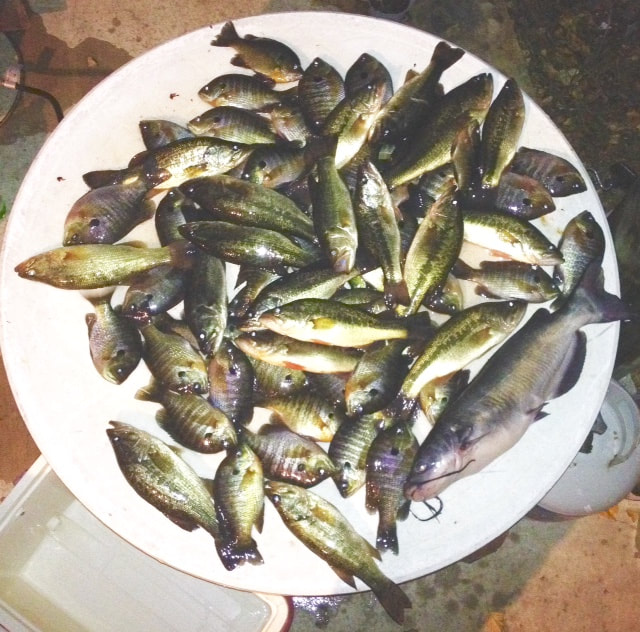 Cold water temperatures didn't stop Daniel and Roger from catching bass, catfish, and perch in the Car Drive Canals

I pulled up the trolling motor and off we went," Sissac says. Daniel and Roger arrived at their perch hole where they consistently caught perch and today yielded the same results. They burned through there cricket supply and Roger commented that they had not caught one catfish yet as they usually pick up a few at this spot. "I noticed that the crickets were running low so I decided to only use one more and let my dad have the rest. I casted my last cricket and as soon as my line hit the water, my cork disappeared! I set the hook on what I thought would be my last perch but I knew immediately it was a catfish. I fought him until he got to the boat, then my dad scooped him into the landing net," Daniel says. The father and son ended the day with 3 redfish, 20 bass, 46 perch, and 1 catfish which they fried up later on that afternoon and shared with some friends.
​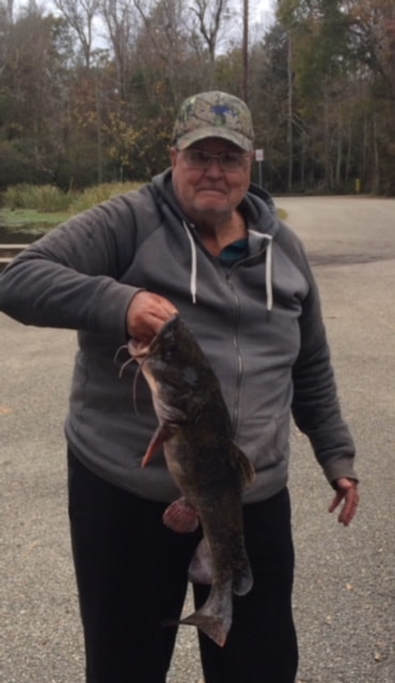 Tchefuncte River

Ray Miller has been catching sac-a-lait on the Tchefuncte River and says the water is as clean as he's seen it in a while. He started day at 9:00 a.m. due to below normal temperatures and worked his way down towards the I12 overpass catching a few here and there. Then a drastic change in the water made itself obvious. "The water was muddy south of I-12 and only caught one way past Beau Chene," he says. Ray alternated between live shiners and micro-jigs and says the best color jig was Electric Chicken. At the end of the day Miller ended up with 8 crappie, 1 perch, and a huge catfish that he managed to reel in with his ultralight set up.
​