With the rainy month we've seen here on the North Shore of Lake Pontchartrain, it's not uncommon for anglers to cancel their fishing trips due to high water at the launch. Luke Simms of Slidell recently found himself driving back to the house after deciding not to lunch because of the backdown being flooded. "I usually launch at the end of Jefferson St. off of Bayou Liberty Rd. but the water was to high for me to get the boat safely in the water," He says. Luke says he was sitting on his couch watching tv when he had an idea. "Before I left the launch I noticed minnows being chased on the surface in the area where I usually park my truck at the launch so I got back into my truck and headed back to the launch to take a few casts," Simms says. On Luke's first cast a bass chased his 3" Fluke all the way to the shore. On his second cast he was able to set the hook on the largemouth bass. "I threw back out and he inhaled it right when it hit the water," he says. Luke continued to fish the launch and after a few hours ended up with a limit of bass. "I don't know what was going on there. The water was literally up to the road and the area that I was fishing in is usually where I park my truck," he says. Luke says while the water was high, it still was clean. "That water in the main bayou was moving pretty hard but the boat launch provided a protected cove and the water in the cove was extremely clean," he adds.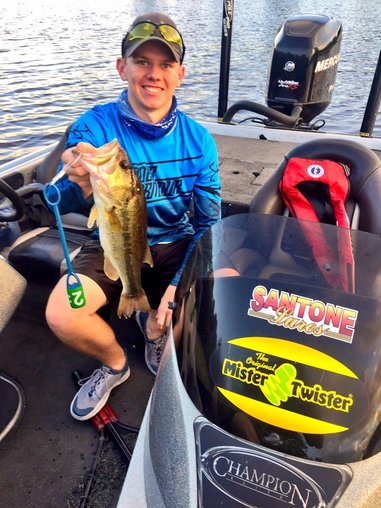 Lock #1
For those struggling to find a safe place to fish that is free of the turmoil that the recent rains have brought to our area. Lock One in Pearl River has proven to be a salvation for those desperately seeking stability in water clarity and tidal relief. Local bass tournament angler Jason Pitman says Lock #1 is a rare body of water here on the North Shore. "Lock 1 is the only real area that we can call landlocked considering that everything else is tidal and absolutely affected by rising tides," he says. Not only does Lock #1 offer water clarity but the vegetation makes it among the top producing bass areas on the North Shore. "An abundance of vegetation such as lily pads and submerging grass gives the bass plenty of options along with access to deeper than normal water for them as well when the summer temperatures start to soar," says Pittman. For those anglers who have never fished the canal. Pittman adds that there's no worries about getting turned around. "It's a straight canal so that makes it easy to navigate and not get turned around like you can in the swamp or marsh," he says.
​
Local School Among Nations Best
The Bassmaster High School National Championship was held recently in Paris Tennessee on Kentucky Lake and a team from Covington's Northlake Christian qualified earlier in the year for this special tournament. The team of Christopher Capdeboscq and Dillon Wilson along with their boat captain for the event, Richard Capdeboscq had a 31st place finish in a field of over 230 high school teams. The 31st place finish is quite an accomplishment being that it was at a lake that resembles nothing that these teens are used to fishing. To catch their bass in water over 20 feet deep is an accomplishment in itself considering deep water for most angler in South Louisiana is in 5' of water. The team definitely showed versatility up north by weighing in a two day tournament limit of five bass each day that totaled 32 pounds 9 ounces in the end. Quite an accomplishment for these young anglers, add them to the others in our area such as Peyton Waller and the future of bass tournament anglers looks bright as the youth movement grows.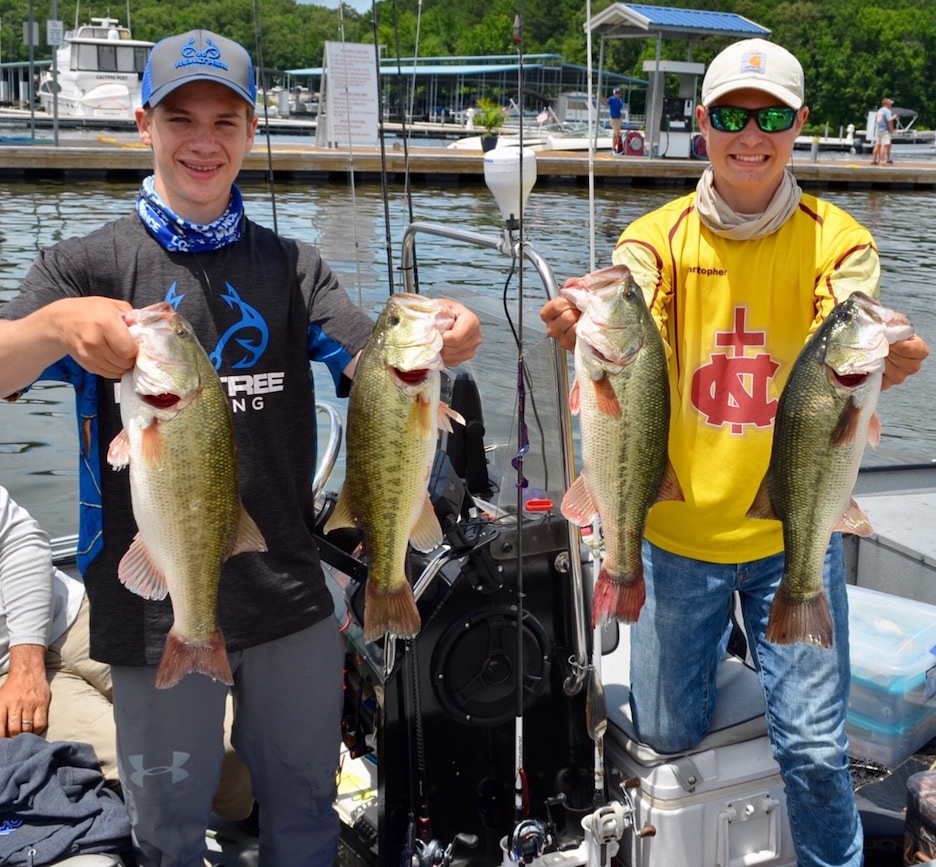 Dillon Wilson and Christopher Capdeboscq are shown after weigh-in at the Bassmaster High School National Championship