Every year about this time we all experience it. The smothering August heat takes a toll on our mettle as fishermen. With the recent high pressure system that has enveloped Southeast Louisiana, Mother Nature has handed Lake Pontchartrain anglers one last slap in the face on top of all the other's dished out this summer. Temperatures in the upper 90's have all but shut the door on any hope of catching trout this season. But we've been down this road before and if last year is any prognosticator of what we should expect this year. Speckled trout anglers are in for a pleasant surprise.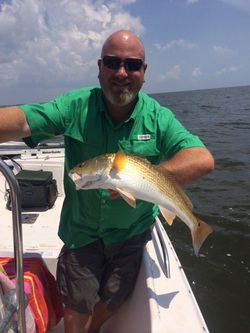 Last August we saw salinity readings at the mouth of Bayou Lacombe at 1.5 PPT. (parts per thousand). That's comparable to the latest readings that were taken by the Lake Pontchartrain Basin Foundation. From last year's August 18th reading of 1.5 PPT to the next reading on September 1st we saw the salinity levels spike to 5.0 PPT. By the time October came and the temperatures dropped speckled trout anglers had all but forgotten the horrid summer they had previously endured.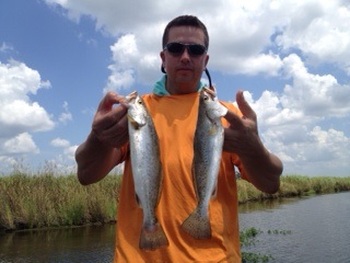 Get ready to forget about this summer because all signs are pointing in the right direction for speckled trout anglers to once again go from cursing Lady P to praising her. George Seibert of Fish Meister Charters (504-452-4156) says September is the month it should happen "I expect the trout to make their move in September to come back in from outside Lake Pontchartrain. They have to spawn and we usually see them move in around that time. How far inland they move is anybody's guess. The salinity will dictate that," Seibert says. If you can recall, it was September of last year that anglers were catching trout as far upriver as the Bayou Liberty Bridge at St. Genevieve Church. This was the result of a week of steady southeasterly winds that forced saltier water into the bayous along the Lake Pontchartrain shoreline. George says he expects the same thing to happen this September. "Sooner or later we have to get some southeast winds coming through here. Not too long ago there was a week when we got some of those southeasterly winds and we saw the salinity levels in Lake Borgne shoot up significantly so it doesn't take long," Seibert says. Anglers are already reporting baitfish everywhere, and shrimp boats dotting the horizon in Lake Borgne is surely a sign that Lake Pontchartrain is set to explode in September!