Got your backup plan?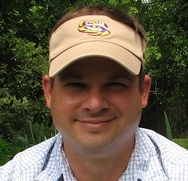 Keith Lusher Jr
With the recent windy conditions churning up Lake Pontchartrain, many anglers are finding themselves being turned around by whitecaps as they make their way out of the protected waters where they launch. It's an all too familiar scenario that most of us don't think of until it's too late. But if you're prepared, you can salvage your trip and bring home a decent box of fish. Listed below are few spots that have saved my trip more than a few times.





---
Lakeshore Estates Canal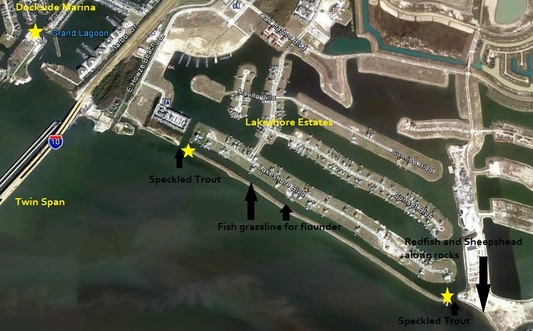 Here is the perfect "Plan B" for fishing the Trestles or the Twin Span bridges. If you head east towards Salt Bayou you'll find two canals leading out into the Lake. Inside these inlets are calmer water, and more importantly, loads of Flounder, Redfish, Sheapshead, and Trout. On a falling tide fish the mouths of these canals with live shrimp or plastics on the bottom. If the tide range leaves something to be desired, troll the grassy shorelines and pound the bank using plastics or market shrimp on a 3/8 oz jig head. You should be able to put a nice box of flounder together if persistent.
---
Tom's Bayou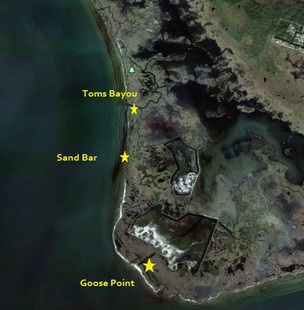 If you're willing to make the run out of Bayou Lacombe to Goose Point, Tom's Bayou could save your trip. During the summer, when southeast winds are prevalent, Goose Point provides a buffer from the wind and allows you to fish a long stretch of sandy shoreline all the way into Tom's Bayou. Fish the outer edges of the grass beds along the shore for trout and redfish. Bait fish are plentiful all along this area during the summer so try and mimic there size and color with the lures you use. Towards the back of the bayou you will find large duck ponds. Look for redfish tailing along the grass line and any ditches spilling into the ponds. Use ¼ oz. gold spoon for best results.




---
Bayou Liberty

| | |
| --- | --- |
| | This summer hot spot has saved me more than a time or two. Bayou Liberty provides great protection from the wind and offers a wide variety of fish. White Trout and Croaker are plentiful where Bayou Liberty meets up with Bayou Bonfouca. A simple Carolina rig with market shrimp can yield a box-load of these pan-sized fish. As summer moves on and the saltwater penetrates the bayou, speckled trout can be found where Bayou Paquet spills into Bayou Liberty. Good water movement is key to finding fish here. |

Rice Fields Canal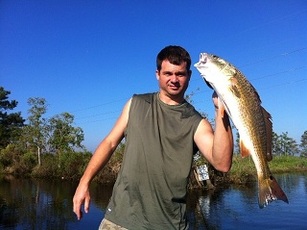 Rice Fields Canal Redfish!
When fishing the Causeway, I always bring my lighter rods because I know the Rice Field Canal will be a part of my game plan if winds render the lake to rough. Located near the mouth of the Tchefuncte, this canal is one of my favorites to fish. Even on a still tide the water always seems to be moving because of all the choke points. Start at the mouth of the canal by the small bridge that crosses over. Throw baby bass colored Rat-L-Traps or TKO Shrimp under a cork. If that area doesn't produce, head down the canal until you see the large duck pond on the right. Fish the opening to the pond by the bulk head. Fish live shrimp or pogies on the bottom and expect a wide variety of fish including drum, bass, trout, redfish, catfish, flounder, and even striped bass!


---
Keith Lusher Jr - Slidell Independent 6/6/13



This is an archived article! For the most recent article please pickup a copy of the Slidell Independent or Tammany West publications today!