It was all lining up pretty nicely for waterfowl hunters down here in south Louisiana. Fronts were coming through in late September and into early October with unusual strength. Much of the Mississippi flyway was caught in a pretty significant drought making water scarce. These conditions make for a perfect storm of ideal migration conditions to put more birds in south Louisiana on a record pace. But then the cool fronts began to wane and the skies opened up. October 2015 became one of the wettest on record and the wet pattern continued into early November.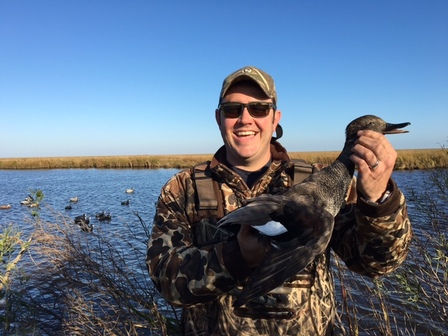 Even by Halloween it was still more like early September and rain even forced a reschedule of trick or treating for most areas. Warm and abnormally wet conditions are the exact opposite of what we'd want to see right before our season opens. The migration halts and the freshly flooded backwaters and fields provide prime habitat for birds to take their time making the journey south. Though there were some good hunts to be had, most would agree the first split seemed to be at least a little bit off, depending on where you're hunting. From my own observations, we just have not had the push of birds we're accustomed to by this point in the season. I'm not seeing the rafts of birds on big waters, I'm not even seeing the large groups of coots that typically precede the ducks. A Thanksgiving visit to the rice belt of the Bunkie/Whiteville area is usually a spectacle of geese trafficking overhead; I didn't hear a single goose much less see one during my trip. Many are also reporting blue wing teal being taken in unusual numbers, yet another sign of a delayed migration. I typically harvest very few blue wings during the regular season, but on a recent hunt we took 7 teal from a decoying wad with 5 of those turning out to be of the blue variety. In general, I'm finding the green wing teal to be nearly nonexistent, with less than 10 taken for the first split. Though we had a few brushes with high, salty tides leading up to the season, I'm finding the food to be in pretty good shape in most of the marshes we're visiting, so lack of food should not be a factor.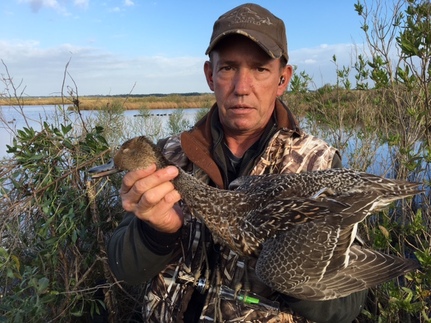 The table is set, but will they come? And if so, when? Though we've had a few minor fronts, we closed up the first split with what most consider to be low duck numbers overall and no significant fronts in the forecast. In recent days the upper reaches of the flyway have received some decent snow so hopefully that's got us headed in the right direction. For things to get back on track we'll need a few Arctic fronts while minimizing rainfall. Unfortunately, all of this is out of our hands. So what's a die hard hunter to do? Go hunting, of course. Though conditions may not be ideal, your 60-day calendar is back to ticking when we kick things off on December 19. You won't kill them at home or in the deer stand or from a bay boat under the Causeway. You might have to work a little harder or be more patient, but you should find a few shooting ops. Good luck out there!