Unfortunately for many the 2016 teal season was largely a bust here in southeast Louisiana. The preseason aerial survey revealed the second lowest count on record prior to the opener with only about 500 birds counted in southeast Louisiana all together. Though it didn't exactly get us fired up to hit the blinds opening morning, many were able to take a few birds if they headed out in good faith anyway.
Though opening day was slow with only three teal on our strap, the very next morning was pretty strong following a weak frontal passage. Steady flights of groups up to 30 strong were observed coming into the area from the north and more than a few found our decoy spread. Eleven teal came home with us that morning, with the 12th downed but lost to the flooded marsh. A follow up hunt only a few days later in the same location was a total bust, not one teal even spotted. That's typical of our area during teal season, here today gone tomorrow, but we let that Sunday hunt be the highlight of the short season. After all, we'd taken more teal in one hunt than many did over the course of the two week season in total.
Now that we're into October, all eyes are on the weather.
Cool fronts
coming down with regularity along with dry conditions are what we're after. The fronts get the birds heading southward on northerly winds and the lack of rain helps to reduce the spreading effect so common to abnormally wet seasons such as what transpired in late October 2015. Outside the leaves are falling, a slight north breeze is blowing, and the grass is crunchy, right where we need to be for now! We will see how this comes together as the next few weeks unfold but we're off to a good start this month.
In preparation of the big duck season to come next month, I've assembled a gear guide of some of my
favorite items
that rarely miss a hunt with me. Hopefully they will also serve you well.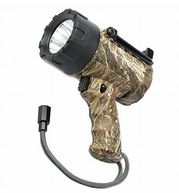 1.)
Browning Hi Noon Spotlight
Putting out 500 lumens of LED light, this is crucial for lighting the way during those early morning boat rides and setting a big spread in the dark. Using only 3 "C" batteries, it's still fairly lightweight, fully waterproof, and even floats.
​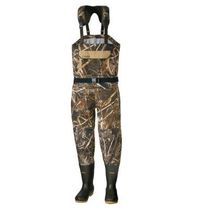 2.) Cabela's Dry Plus Waders
Featuring the DryPlus breathable construction, these are extremely versatile for use here in S. Louisiana where hunts can be 70 degrees as often as 30 degrees. I even wear these during teal season over shorts, or during our coldest hunts over wader pants. Keep the neoprene for standing in Arkansas flooded timber, it's got no place in our neighborhood
​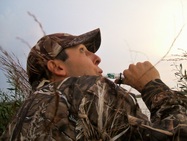 3.) Haydels DR-85 duck call
Tried and true, this call is affordable, easy to run, and just flat out sounds like a duck. A small bore design requires nearly zero maintenance and runs well even when wet.


4.) Haydels MP-90 duck call
A multi-function whistle, this call is extremely easy to operate in producing the sounds of a variety of ducks common to our area. With this single whistle, you can replicate the calls of a wigeon, mallard drake, green wing teal, wigeon, pintail, and wood duck. This is a must-have on the lanyard and works well as a confidence call and for finishing close birds.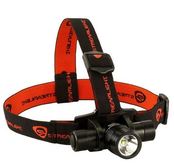 5.) Streamlight Head Lamp
Head lamps are critical to efficiently operating in the dark to set up a hunt and organize your equipment and decoys, brush up a blind, etc. This light has plenty of run time on a single ultra-bright LED light and is small enough to not take up much room in your blind bag. A number of other LED varieties are available and make for great choices in this must-have category.
​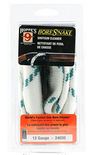 ​6.) Hoppe's Bore Snake
After a hunt there is a lot to do such as cleaning birds and taking care of all the equipment for the morning. This tool makes cleaning out your gun barrel a snap and does not require disassembly of the gun. One pass through and your barrel will be shining and ready to go for the next morning.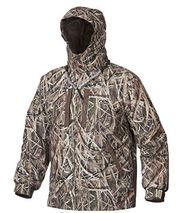 7.) Drake EST Heat Escape Waterproof Full Zip Jacket
As versatile as the unpredictability of our south Louisiana weather, this jacket makes all but the very coldest of hunts with me. It can be worn with only a t-shirt underneath when warm and needed for wind and rain protection, or can be layered underneath when colder. Under-arm vents help to keep you cool on the warmer mornings so common to our area or to help shed extra heat following a rough pirogue drag into that tucked away pond.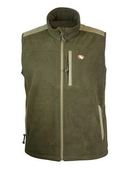 8.) Mack's Prairie Wings WindTamer Fleece Vest
When the weather turns cool it's time to layer up. Heavy jackets that cannot be readily shed just are not practical for the chilly mornings in our area that commonly warm to spring like temperatures. Using a fleece vest to layer beneath your light weight jacket brings adaptability to what you put on before heading to the blind. Without the sleeves, you're able to shed excess core heat much easier after a scramble to set dekes and brush the blind up before the first flights.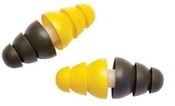 9.) EarShield DuoForce Ear Plugs
Last on this list but certainly critical to my hunts are these ear plugs. They're worn yellow side in for hunts, green side in for use at a range or other high-noise areas. With as much shooting as a good duck hunt includes, its senseless to play around with your hearing loss hunt after hunt. I've found these to be among the most comfortable options out there and they do not miss a hunt with me.
With the first week of October already scratched out, we're only a month out from the Coastal Zone youth hunt of November 5th. In the meantime, hit the woods for some deer, rabbits or squirrels. Happy hunting season!