With less than a month to go, area waterfowlers are beginning to itch, if not already in full blown duck fever. Yep it's hot but the cool breezes of fall are at least a tiny speck on the horizon.

From the survey results reported, it seems the birds have had a good reproduction season and we've got no reason to believe a delayed migration is in the works with a timely spring. Typically it's the full moon at the end of August when we'll start seeing some flocks buzzing the marshes, this year that's on the 29th so it won't be long!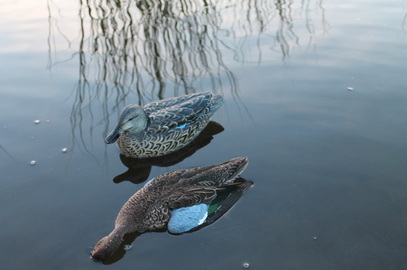 In the meantime, are you ready? How are the decoys from last season? Leaky? Need re-rigging or some touch up paint? What about the spinning wing decoys? Got batteries? Be sure to also check the electrical and wing connections for corrosion so you're not cursing it on opening morning when it won't spin.

What about your means of getting to and from the blind? Be it by fourwheeler or boat, there's a good chance it hasn't seen much use since January. Give it a good shake down now while there's still time for repairs to be made if needed.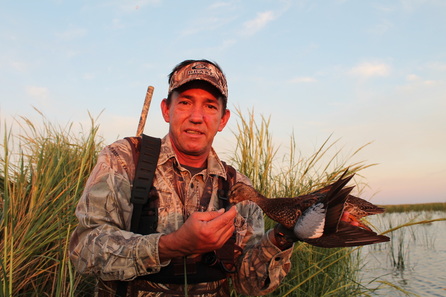 How's the ammo supply? I usually try to hunt up some 2 ¾" #4's for the early teal. This load packs plenty of punch for the early birds not yet plumped in winter's fat and feather, and is typically cheaper than the 3" counterparts at your local sporting goods store. Also don't forget to check your choke tubes. Improved cylinder will help you get a pattern on the acrobatic little rockets and will also help to conserve the bird if shot at close range. A round of sporting clays or skeet wouldn't be the worst idea as well if you can make time for it before the opener.

Last but not least, how are you planning to avoid being devoured by the inevitable swarms of biting insects? For my crew, our routine includes deploying aerosol yard fogger to the grassy hide before we take our positions. From there, the ThermaCell is put to work and stays on until later in the hunt when the bugs tend to retreat.

A few other items of note: Calls, snacks, drinks, ear plugs, light weight camo clothing, and boots all come to mind as items critical to my hunt.

I'd like to offer one other observation, and lesson learned, from the 2014 teal season. We all enjoy going out to the hunting grounds and seeing hordes of birds hanging at our favorite honey hole. But what if you see no birds at all? Should you still roll the dice and make the hunt, or instead ditch the hunt for a nice fall fishing trip? For me the answer was obvious, I was going to be hunting on opening day even though we saw zero teal in the area just the day before; though, most would attest that's par for the course since I'm so eaten up with duck fever year round. Some, however, opted to go fishing that morning nearby. Well as it turned out, we nearly ran out of shells on opening morning while our fishing buddies listened to the marsh blaze away at the birds that hadn't shown up until that morning. I know we routinely say "ya gotta go to know" and that couldn't be truer with migrating teal. They literally can be here today, gone tomorrow, so you really just need to show up and go through the motions to see what sunrise brings. You might be pleasantly surprised! Good luck and be safe out there when September 12 rolls around.