March has not been the kindest month this year to Louisiana anglers. Heavy rain downpours and hard Southeast winds have caused rivers and lakes to flood many areas including most here on the northshore. For Lake Ponchartrain these heavy winds and heavy rainstorms can make the clarity of the water as clear as the chocolate milk you had for breakfast. Mother nature can be brutal at times and she is not a force to be reckoned with. In Louisiana, waterways are apart of our life. Our state is known for the vast areas of wetlands and wild habitat it holds. It can be a burden to carry at times but if you ask anyone from this area, they wouldn't have it any other way.


Spring is finally upon us, and with it came a few challenges that you'll have to battle here on the Northshore. Low salinity, muddy water and tide levels that seem to be from one extreme to the other, make it extremely hard to fish certain areas that are known to hold fish. Now I'm not sure about everyone else but these conditions have no affects with me on setting out to find fish. Matter of fact my favorite fishing style is about to come screaming at full force. Conditions for sight fishing are starting to come together and if those yellow mouths aren't cooperating by the bridges then it might be your best bet.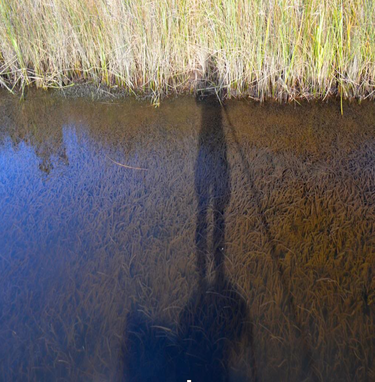 Shallow ponds are the gold mine for redfish when sight fishing and it takes a bit of pre scouting to find the right ones that hold fish. One of the key things I look for are baitfish. Typically finger mullet, crabs, small shrimp, and glass minnows are hidden in these shallow areas and grass mats. The second and most important thing I look for is clean shallow water. The two kinds of vegetation you want to find are eelgrass and snot grass. Both are very common deep in the back of marsh ponds and make the water crystal clear to spot the floating beast with polarized sunglasses. A slow and quiet approach is crucial and sometimes can cost you from catching a red to seeing one tailing up mud and leaving you behind. Using a push pole or trolling motor is best when coming in to a spot. This will keep you from coming in to a shallow pond spooking any fish bedding up ready for your lure. Last thing I look for is water levels and tide. I love to fish an incoming tide when fishing deep in the back of ponds because bait is being flushed into it. Water level is best when it lays just a few inches off the vegetation I find. Ponds like these are common here on the Northshore and just a quick boat ride away. The ICW, Irish Bayou, and Bayou Bienvenue are areas with great access to shallow water ponds. Only time will tell if this annual spring run of trout will kick in to gear but you can never go wrong with sight fishing reds as "Plan B"! So on the next blue bird sky and no wind day, go have you a little taste of the sight life. Trust me you'll be hooked.