It's safe to say that the sight life here on the Northshore has been as hot as the summer heat. All through July, Northshore anglers as well as myself have seen great numbers of redfish and also nice schools of reds along the Lake Borgne and Lake Pontchartrain shoreline. Sight fishing can be tough when Mother Nature is always throwing Westerly winds in the picture but I'm here to tell you the only way to catch fish is to take a chance and wet your line.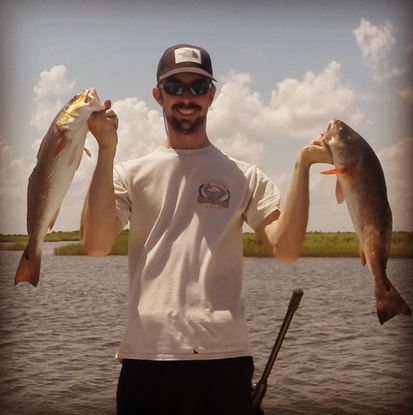 No doubt the ideal conditions for sight fishing is slick water and blue skies but down here in South Louisiana the weather changes as much as an angler changes his lure when not catching anything. Wind direction can be a fisherman's best friend as well as his worst nightmare and here is a breakdown of how to use it to your advantage with your next trip on the Northshore sight life. When fishing a west wind its more than likely the ponds that hold high vegetation that redfish love so much will be empty. Redfish love shallow water but also need enough water to ambush prey.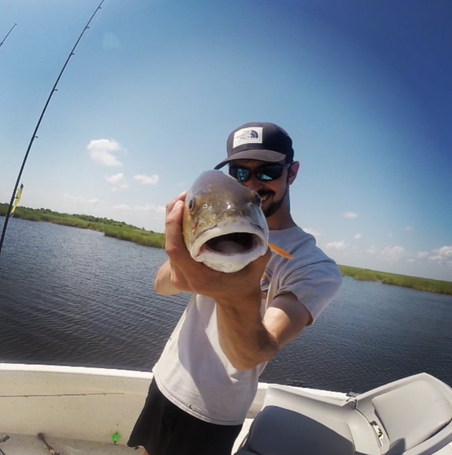 So when these west winds occur I like to target two major areas, the Lake Borgne shoreline anywhere from Alligator point to Bayou Bienvenue and also the Lagoons deep in the Biloxi Marsh. Both areas seem to hold redfish and lately locals have seen a few schools passing through on the shore. When we get a break from the wicked west winds and begin to see east ones occur, that's when the ponds deep into the marsh come alive.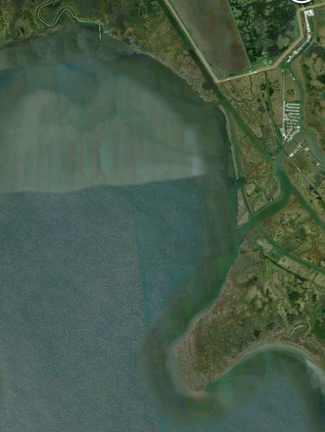 I like to fish the rising tide so that the ponds are easily accessible. This
insures that bait is flowing through
and keeping reds on the prowl. As
always, the key is to constantly move around until you find clean water with vegetation. Deep off the Chef Menteur has been a hot spot and soon the ponds off of the Pearl River, where it meets into the
Rigolets
will also heat up. If you haven't tried
sight fishing yet, now is the perfect time
to get out, get elevated, and get hooked on the sight life!