Beat the crowds. Find less stressed waters!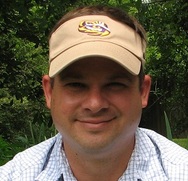 Keith Lusher Jr
While massive numbers of anglers are targeting the almighty speckled trout these days, it may benefit you to step away from the pack and find less populated areas along the northern shoreline of Lake Pontchartrain on your next fishing trip. While the speckled trout bite is decent, it's nowhere near what it was a few weeks ago. Anglers are capitalizing on less stressed waters and boxing good numbers of redfish, flounder, drum, and white trout. A good tactic for finding these fish are to move early and often. Where there's one, there's bound to be more! Below are some less populated spots to keep in mind when planning your next fishing trip.


---
Twin Spans


| | |
| --- | --- |
| | While everyone lines up to catch speckled trout on the Trestles, not much attention is being payed to the Twin Span Bridge. The action won't be as ferocious as we have seen at the Trestles but with more area to yourself you should be able to take advantage of moving around more often. When fishing the Twin Span, maneuver your boat in between each set of pilings. Cast in between the rows of pilings and bring your retrieve as close to the columns as possible. Those fish are usually hugging the concrete and feeding off of the small crabs and bait fish that use the structure as protection from roaming predators. Carolina rigged live shrimp has been the ticket for finding speckled trout but picking up a limit of drum can be as simple as throwing dead shrimp on a jig head. Another benefit of fishing the Twin Span is that you can escape the blistering summer sun by pulling under the bridge and fishing in the shade. |
Goose Point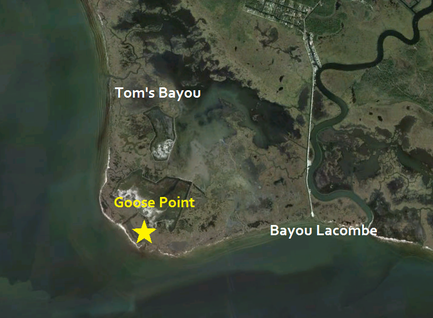 If you are willing to add a few minutes to your boat ride, Goose Point offers solitude from the crammed waters of the traditional Lake "P" hot spots. Goose point is located two miles west of the mouth of Bayou Lacombe and offers saltwater anglers a nice change of pace when it comes to fishing in June. From Goose Point all the way to Green Point you will find a sandy shoreline. Fish the edge of the sandbar where the water drops from 4-6 feet to 12-14 feet. Anglers are finding success with cracked crab, live mullet, and live shrimp under a popping cork or Matrix Shad in the "Shrimp Creole" color. If trolling is your thing, drag Rat-L-Traps or MirrOLures behind the boat. It may be quiet for long stretches, but nothing beats the excitement of trolling through a thick school of reds and having both rods slam down at the same time!






---

Port Louis


| | |
| --- | --- |
| | When heading out into the Lake from the Tchefuncte River, head west along the shoreline and you will find this redfish haven. As you pass the power-lines towering over the lake, look for a seawall the jets out 400 yards from shore. From the power-lines to that wall, lies a sand bar that holds large schools of redfish during the summer months. On a calm day you can sight fish them with ease. Look for redfish "tailing" or baitfish scattering franticly on the surface and throw 3/8 oz or ½ oz Rat-L-Traps in red or baby bass color. Another trick to locating redfish in this area is to crank up your motor and cruise along the sand bar. Keep your eyes on the shallows and watch for startled redfish. Anchor at the location where the action originates and the redfish will likely return to that spot to feed. |

Tchefuncte River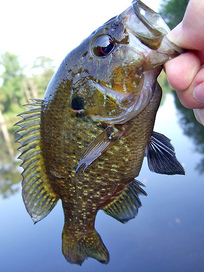 The Tchefuncte River, north of Interstate 12, is chock full of perch and google-eye right now. This is a good opportunity to take a kid fishing. Children are known for losing their attention if the action is slow so this is the perfect fish to target when teaching a child to fish. Crickets, grass-shrimp, and night-crawlers, rigged under a small cork can provide non-stop action for the kids and the perfect excuse for you to get back to basics. Odds are that this is how you were first introduced to fishing way back when!





Keith Lusher Jr - Slidell Independent July, 20 2013


---
This is an archived article! For the most recent article please pickup a copy of the Slidell Independent or Tammany West publications today!