Speckled trout season off to slow start for Lake Pontchartrain anglers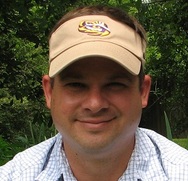 Keith Lusher Jr
Take a ride to any local marina these days and you'll see trucks with empty trailers lined up as if someone was giving fish away. That's a far cry from what Lake Pontchartrain fishermen are currently experiencing as far as speckled trout fishing goes. Whether it's the muddy water, high winds, or the late spring, one thing is clear. Speckled trout fishing is nowhere near what it was last year. From the Trestles to the Causeway, anglers averaged 15-25 trout per trip last year. This year they are struggling to hit double-digits. The numbers aren't the only things lagging. The average size of speckled trout being caught is noticeably smaller this year. Last year it wasn't uncommon to haul in a 5 pounder. This year guys are measuring half the fish they catch. Now don't go hanging up your saltwater rods. There are still places on the North Shore you can fish and bring back a nice box of big trout that Lake Pontchartrain is known for! Below are some of this week's hotspots and tips on how to fish them.





---
Lemo's Reef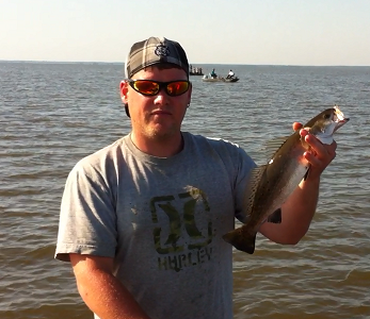 Lawrence Lemoine Jr and his trout caught at Lemo's Reef
The artificial reef out of Madisonville is easily your best bet for catching trout these days. On the right day, anglers are limiting out and heading home before noon. The white trout bite has increased in the past few days so expect to mix in a few whites along with the specks. The most important factor is fishing the reef during a moving tide. Whether it's rising or falling, moving water is the key to finding trout here. Live shrimp on the bottom work best but be prepared, the gafftop catfish that hunt the reef will quickly decimate your stock of shrimp. Matrix Shad in Shrimp Creole or Ultra-violet color on a 3/8 oz. head have produced best as of late. Anglers have also had good success with artificial shrimp Carolina rigged. Try and keep a tight line as the bite is often subtle. And remember, hook-sets are free!





---
Trestles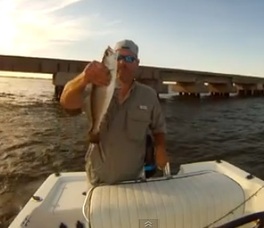 Jaime Witlow and his Speck caught at the Trestles
The Trestles are a safe bet these days to put a little slime in your boat. What seemed to be an outstanding summer-to-come has slowed considerably in the past week. Look for things to pick back up with the recent stability in the weather. The water is clearing up and conditions are setting up for another good run. Matrix Shad Ultra-Violet on a 3/8 oz. head has been the ticket lately. Like always, live shrimp is your best bet as the summer heat continues to set in. Carolina rigged live shrimp broadens the horizons as far as what species you can catch. Drum, sheapshead, flounder, and redfish, mixed in with a few trout could really make the difference in a good trip or a bad trip.




---

L&N Bridge

| | |
| --- | --- |
| | If you can catch the right conditions, The L&N Bridge on Lake Borgne can produce some really nice sized trout with the hotter days starting to show up on the calendar. An early arrival improves your odds greatly here. Arrive an hour after first light and you probably will have missed the best bite. Fish the |

Tchefuncte Tip!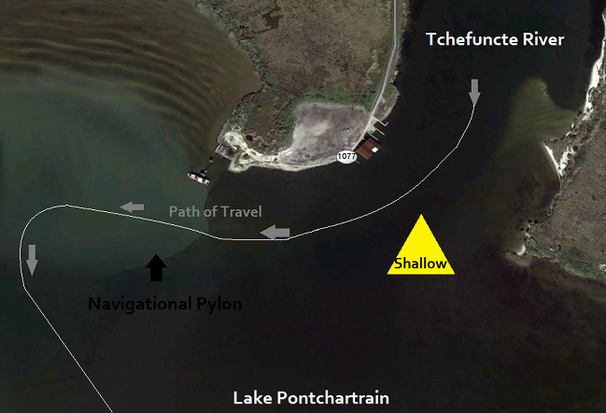 With the summer holiday season here more and more boats are frequenting the mouth of the Tchefuncte River. If you are unfamiliar with this area please take note. Navigating directly out of the mouth of the river can pose problems at high speeds. Lake depths at certain spots can sometimes be as shallow as 2 feet on a low tide. When exiting the Tchefuncte River it's best to stay between the navigational marker and the shore until passing the marker.
---
Keith Lusher Jr - Slidell Independent 6/13/13







This is an archived article! For the most recent article please pickup a copy of the Slidell Independent or Tammany West publications today!