Lake Pontchartrain speckled trout may be in survival mode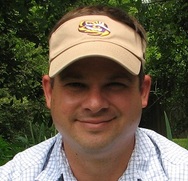 Keith Lusher Jr
Remember when the only thing we had to worry about was temperature? An unseasonably cold winter had anglers anxiously waiting for that first warm snap that would normally signal the start of another lights out speckled trout season in Lake Pontchartrain. What we saw throughout the month of May was slightly less fish being caught but nothing that would lead us to believe that we were in store for one of the worst seasons we've had in a while for Lake Pontchartrain speckled trout. So what happened? Sure the water in the lake is fresher than normal because of the high river levels, but that was the case in May also. Why has the speckled trout bite dropped off as of late, when it typically gets stronger throughout the month of June? There are varying opinions as to what has happened so far this year but one thing is clear, the salinity levels in the lake are nowhere near what they need to be for speckled trout to thrive. Pay close attention to that last word, "Thrive." I recently sat down with Dr. James Cowan to try and understand what might be going on in Lake Pontchartrain as far as speckled trout go. Dr. Cowan is a Professor in the Department of Oceanography and Coastal Sciences and the Coastal Fisheries Institute at LSU and says the some of the trout may still be there but because of the combination of low salinity and hotter temperatures, they may be using their energy to just plain survive.

"What happens is when the water gets really warm it doesn't contain as much oxygen. The oxygen saturation levels are much lower in water that is warm as opposed to cooler water. So it could very well be that these fish are metabolically stressed right now due to the combination of low salinity and higher water temperatures." Around this time of the year, normal salinity ranges from 15-18 parts per thousand at the Causeway. That's right at the middle of the optimum range for speckled trout. At last check the salinity at the Causeway was 1 ½ parts per thousand. Dr. Cowan went on to tell me that they experienced a high mortality rate during the tagging process this year. "In the latest tagging event we had a lot of trouble keeping fish alive through the process of capturing them, holding them, and planting the tags. During this same process in November we had no mortalities. We generally try and move around the lake and we saw a higher mortality rate the fresher the water was."

So it looks as if this "Double whammy" of low salinity and rising water temperatures may be to blame for the poor speckled trout season so far this summer. With the river levels up all along Lake Pontchartrain and the ever rising heat in July and August, the forecast for speckled trout doesn't look to be improving anytime soon. Fortunately there is a silver lining. The Lake Pontchartrain Telemetry study showed a 25% exit rate of spotted sea trout from Lake Pontchartrain. These fish seem to have been turned around by the blocking fresh water spilling out of the Pearl River. Anglers are taking advantage of this "salinity line" and finding specks along Lake Borgne marsh. The key is to head out early and take advantage of those cooler morning temperatures. MirroLure's Top Dog and Rapala's Skitter Walk lures are best for top-water specks. As the temperatures rise switch over to plastics or live shrimp under a cork.




---
6 lb speckled trout caught at Lemo's Reef


Lake Pontchartrain Telemetry Study

| | |
| --- | --- |
| LSU and LDWF are conducting a study on the migration of spotted sea trout in Lake Pontchartrain. If you catch a tagged fish they ask that you to release it so that the data can be collected. If you decide to keep it they ask that you call the number provided on the blue tag, and report the date, time, location of catch, and health of the fish when released. If a fish with an internal transmitter is retained, please return the transmitter to A. Ferguson, 2000 Quail Drive, Baton Rouge, La. 70808. | |
This is an archived article! For the most recent article please pickup a copy of the Slidell Independent or Tammany West publications today!